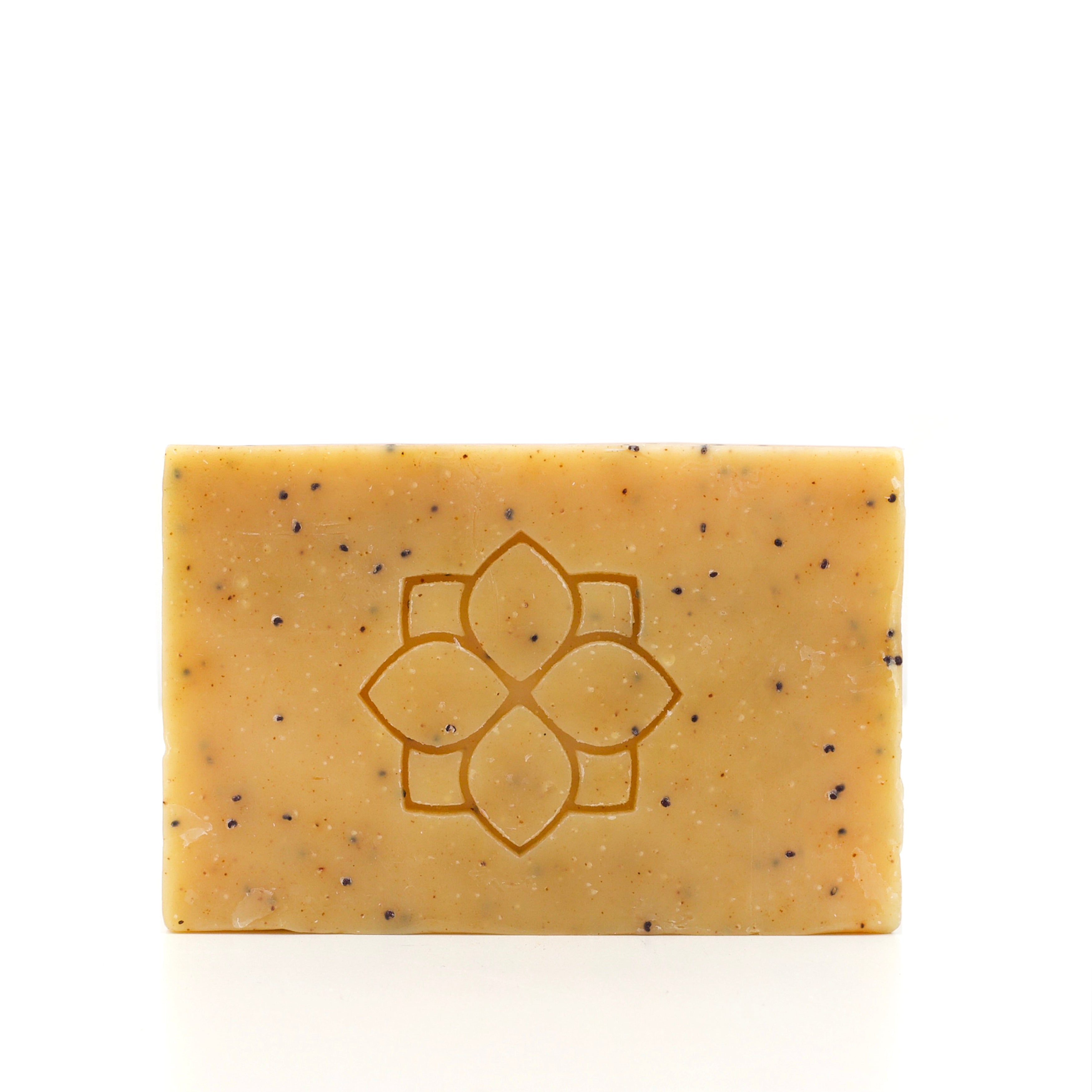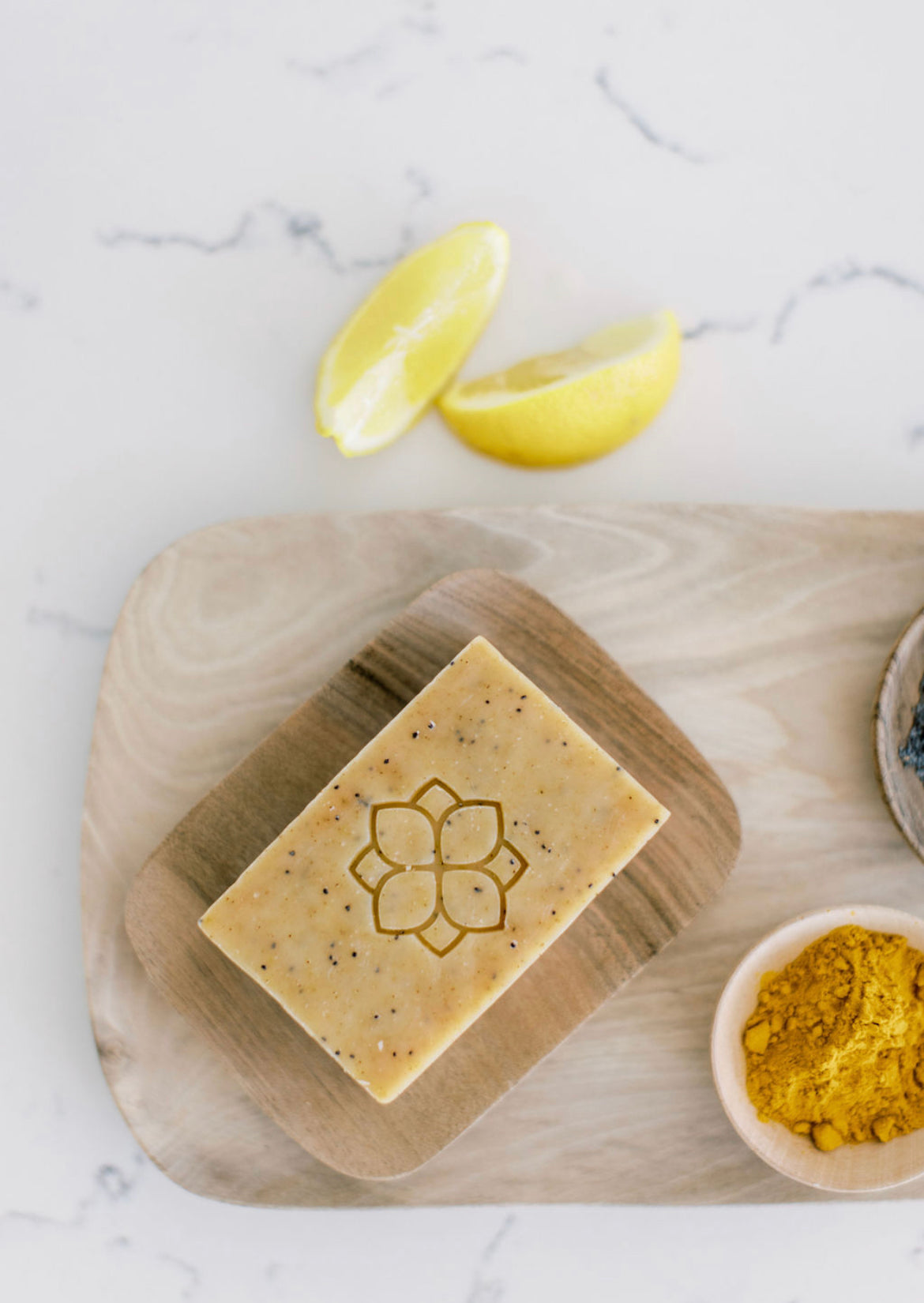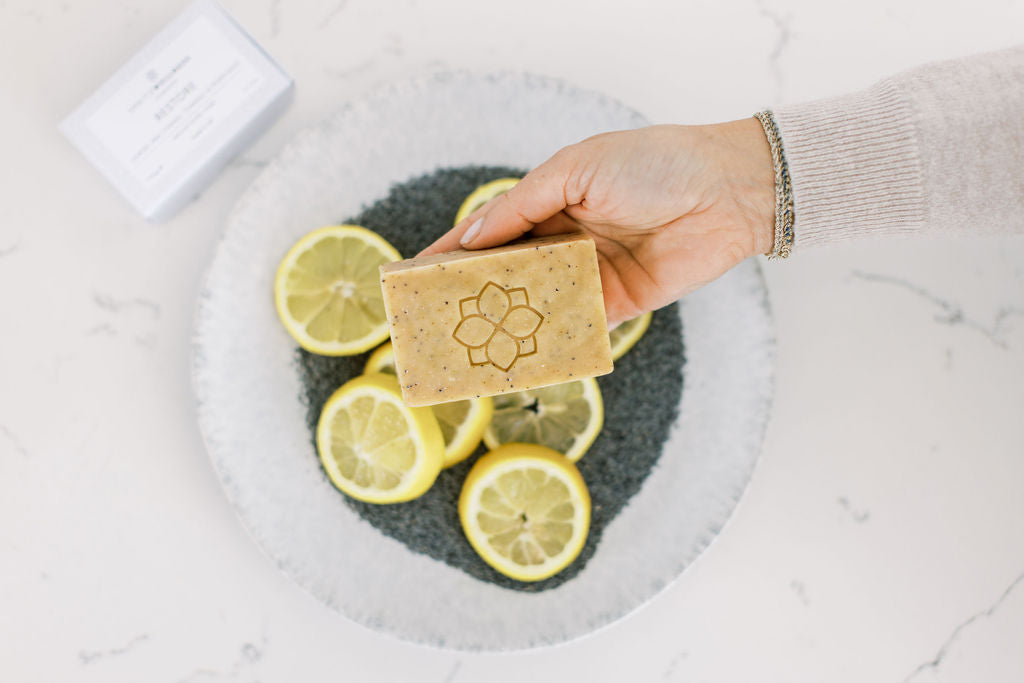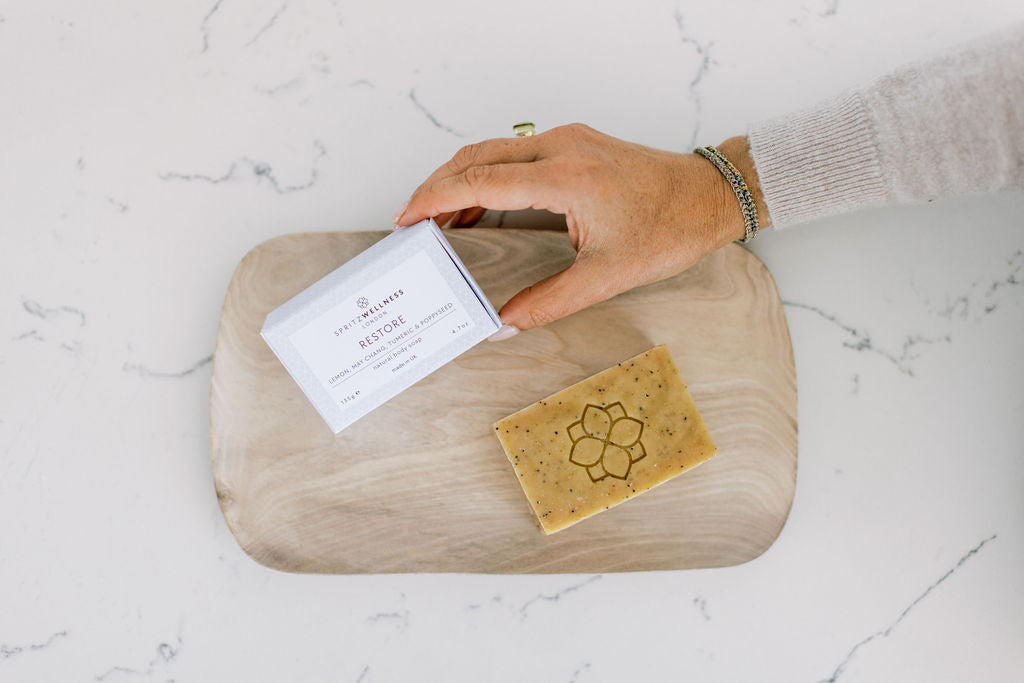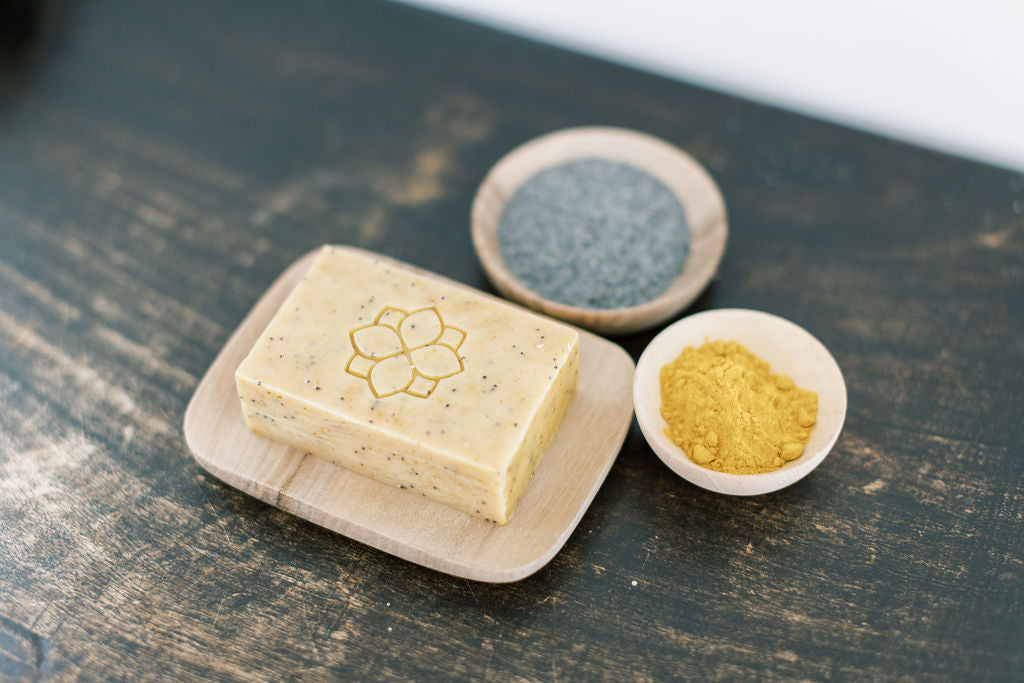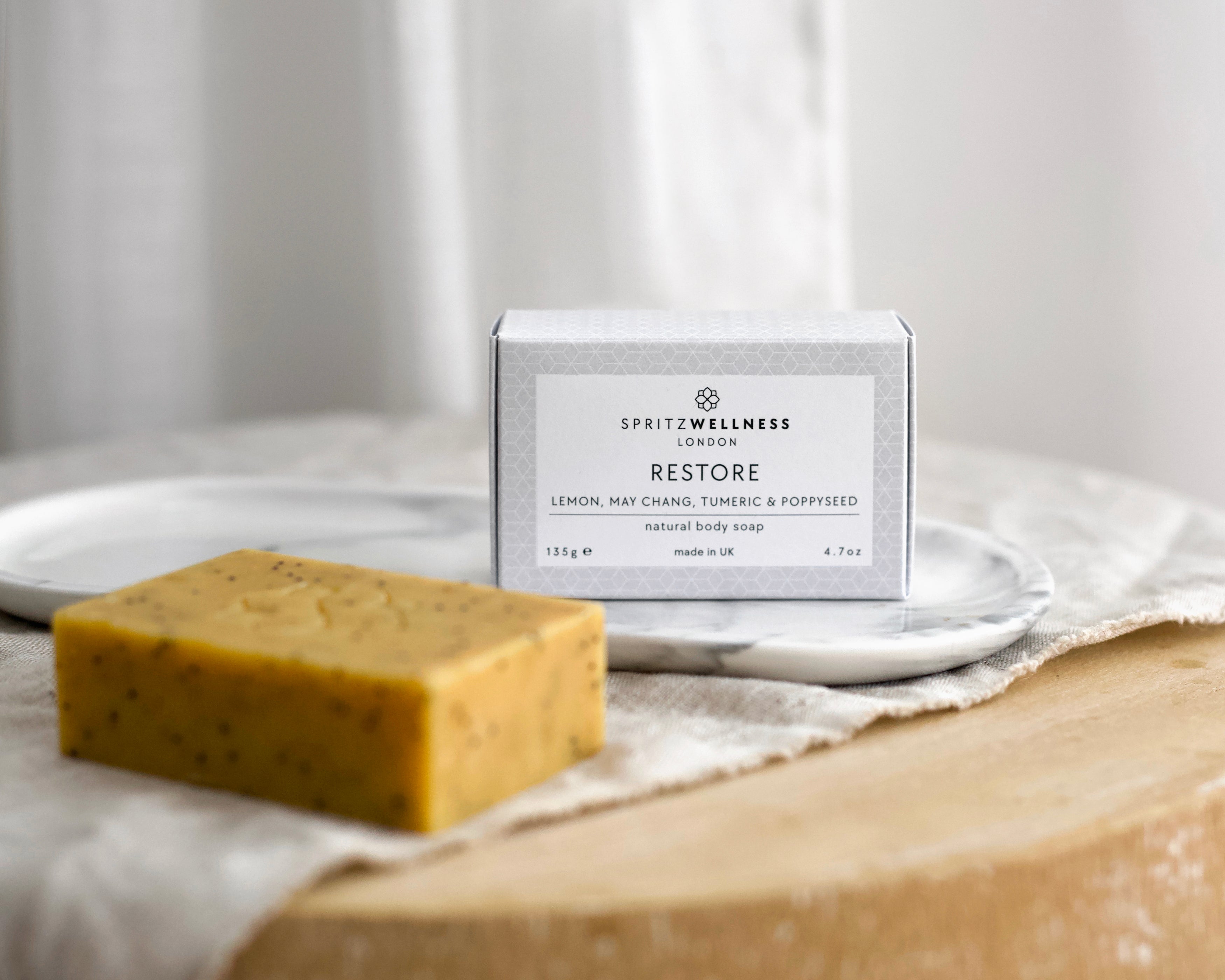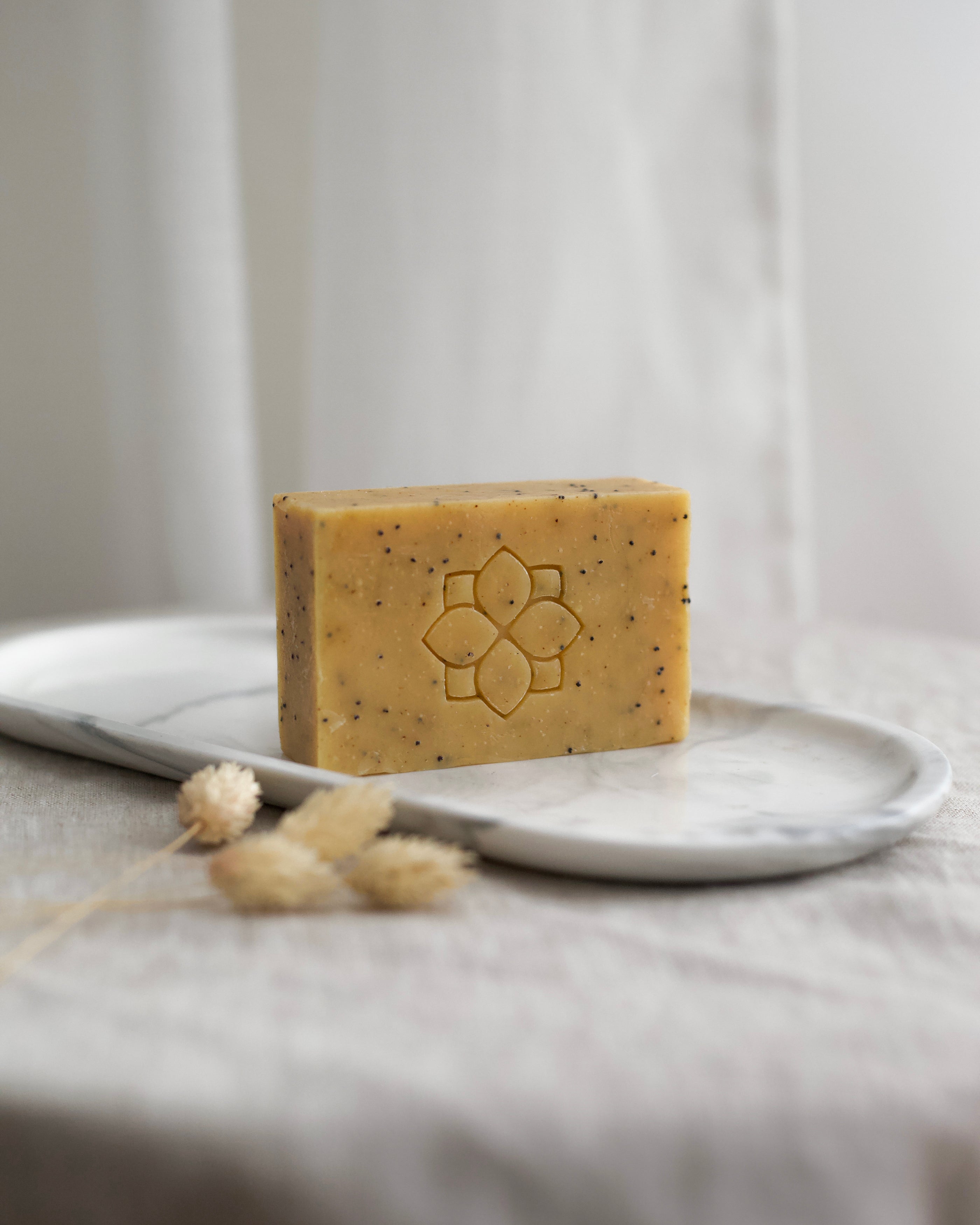 Poppy Seed, Lemon, Turmeric and May Chang.
Gently exfoliate with Poppy Seeds
Natural soap enriched with coconut and olive oil.  Infused with the fresh scents of lemon and May Chang.
100% Natural Ingredients:  Olive Oil, Coconut Oil, Sustainable Palm oil, Water, Glycerin, Tumeric, Poppy Seeds, Lemon and May Chang. 
Vegan and Cruelty free.
Eco-friendly recycled packaging.
135g
As with all Spritz Wellness products, this bar of soap donates profits to Surfers Against Sewage to help keep the worlds oceans clean. For every online purchase Spritz Wellness also collects 10 plastic bottles through the Plastic Bank.