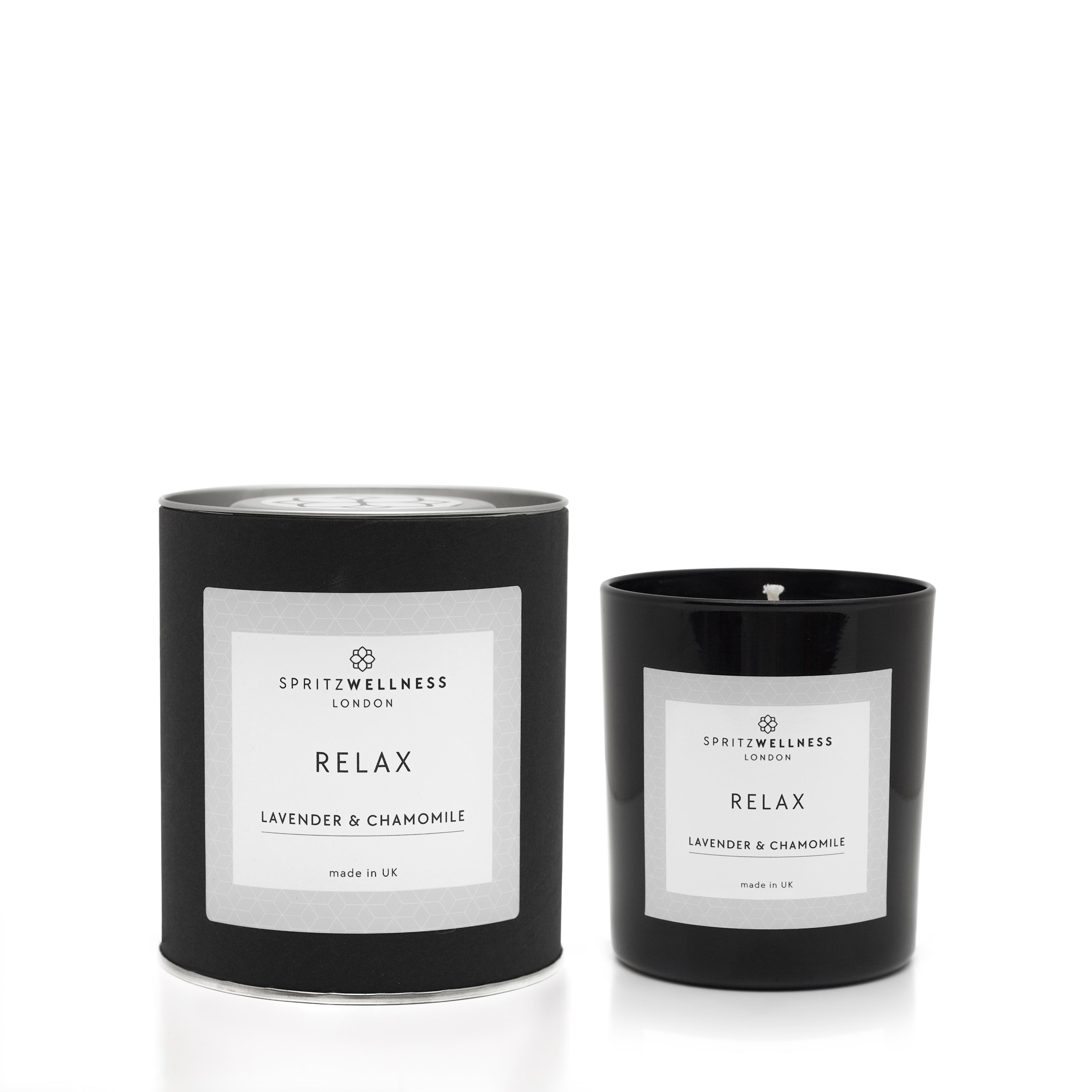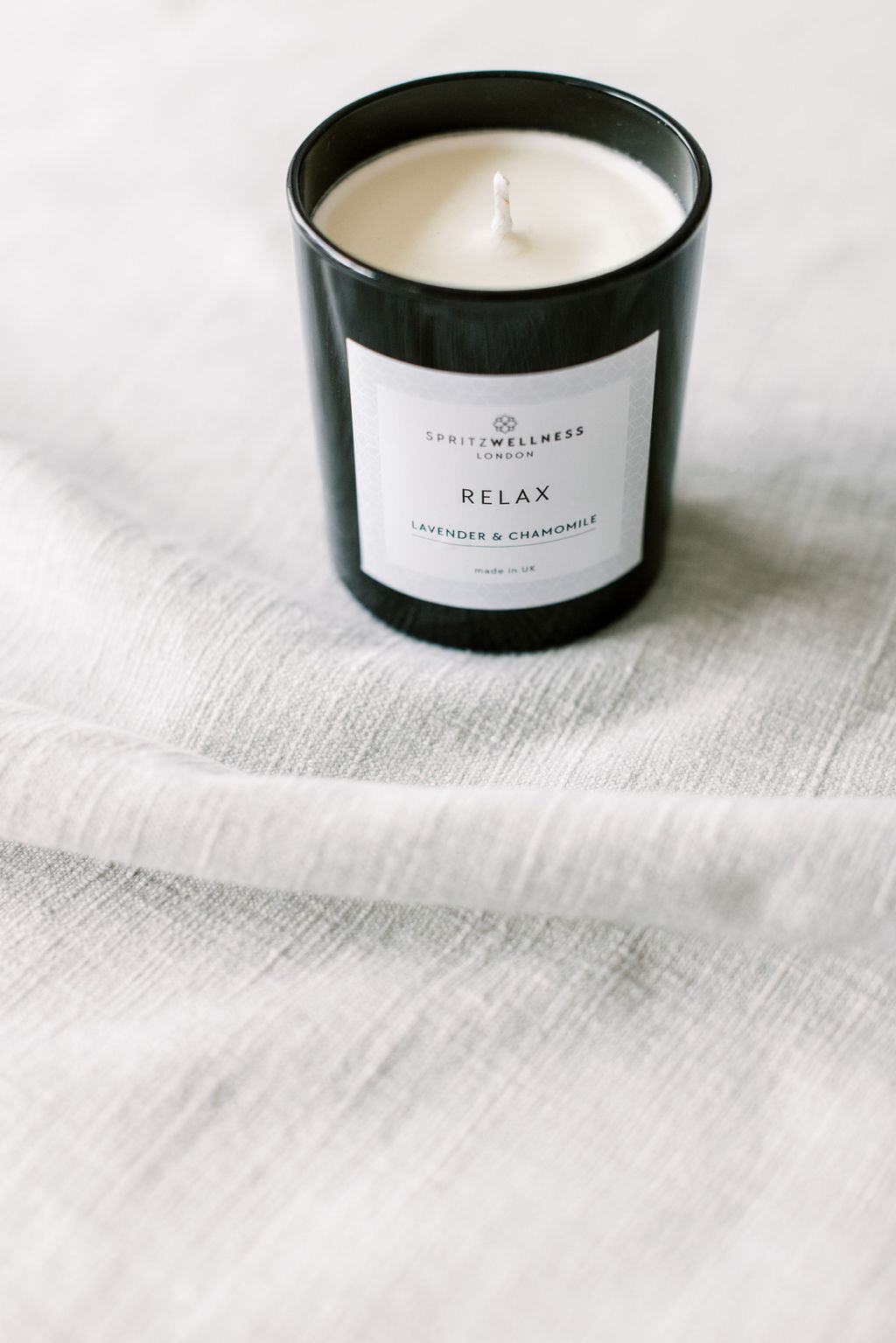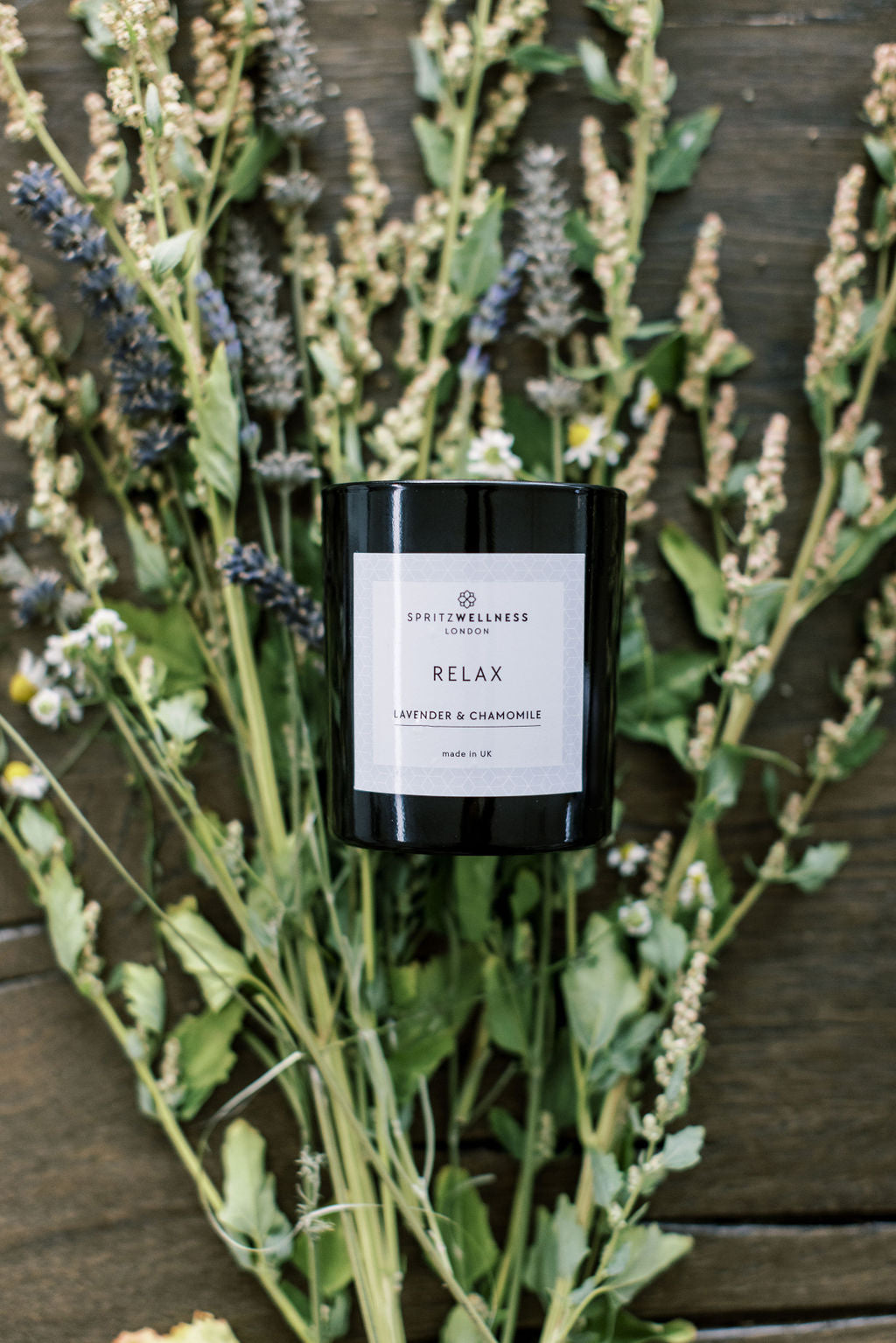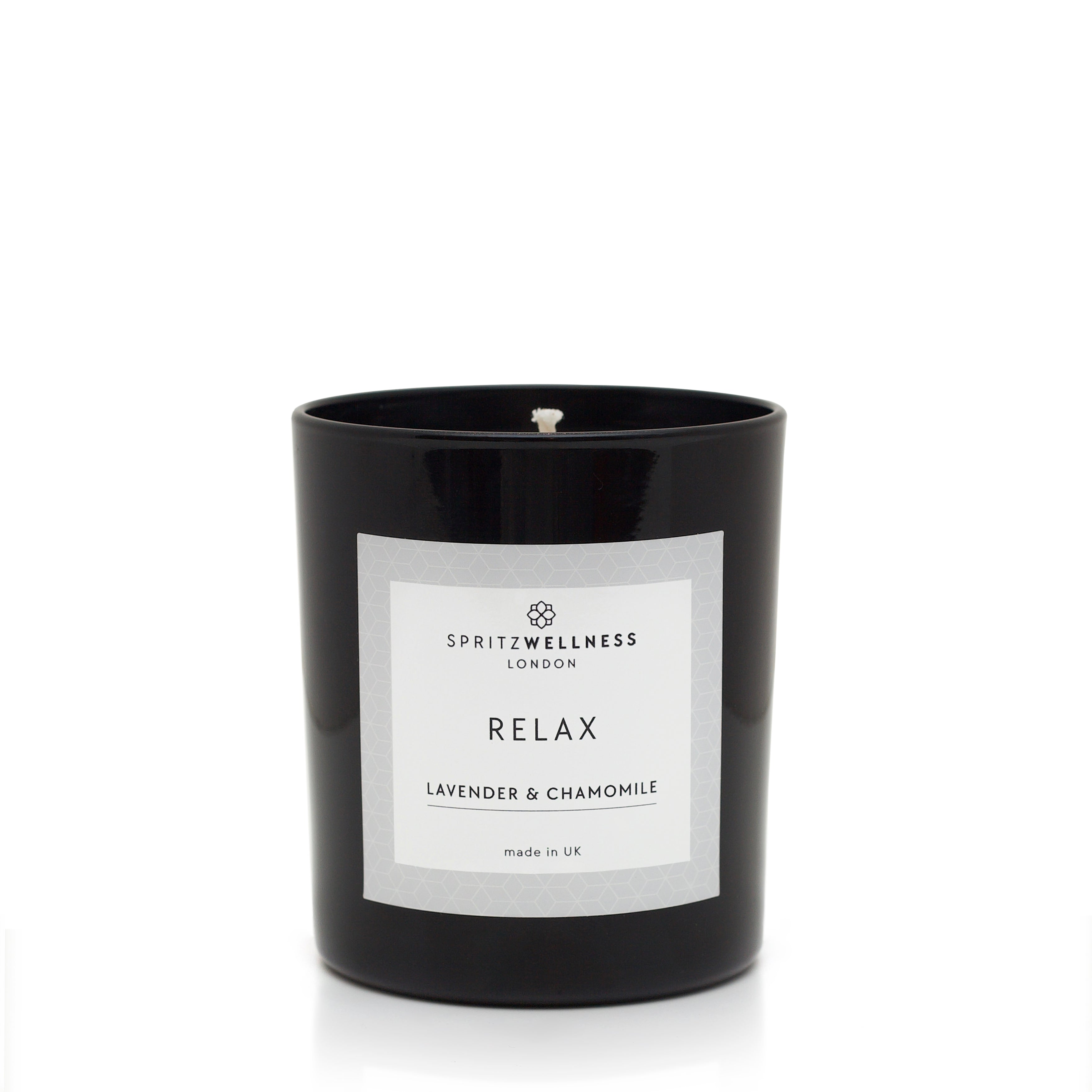 Relax Essential Oil Aromatherapy Candle
Aromas of Lavender and Chamomile.
Luxury essential oil candle. Hand-poured in the UK with a 100% natural fragrance. Enhance your well being with the calming scents of Lavender and Chamomile.
Ideal candle to fill your room with a natural fragrance or add the benefits of aromatherapy.
The wax is 100% vegan blend made of soy and a 100% vegan cotton and paper eco-wick.
Burn time: 45 hours approx.
30cl 
How to Use:
When lighting your candle for the first time, let it burn for at least 2 hours so that the top layer can melt for an even burn. Never leave a burning candle unsupervised. Use the candle at your own risk. Always keep candle out of reach of children and pets.
Trim the candle's wick to around 3mm before you light it.  We recommend burning your candle for 1-2 hours at a time.
 As with all Spritz Wellness products, this candle donates profits to Surfers Against Sewage to help keep the worlds oceans clean. For every online purchase Spritz Wellness also collects 10 plastic bottles through the Plastic Bank.