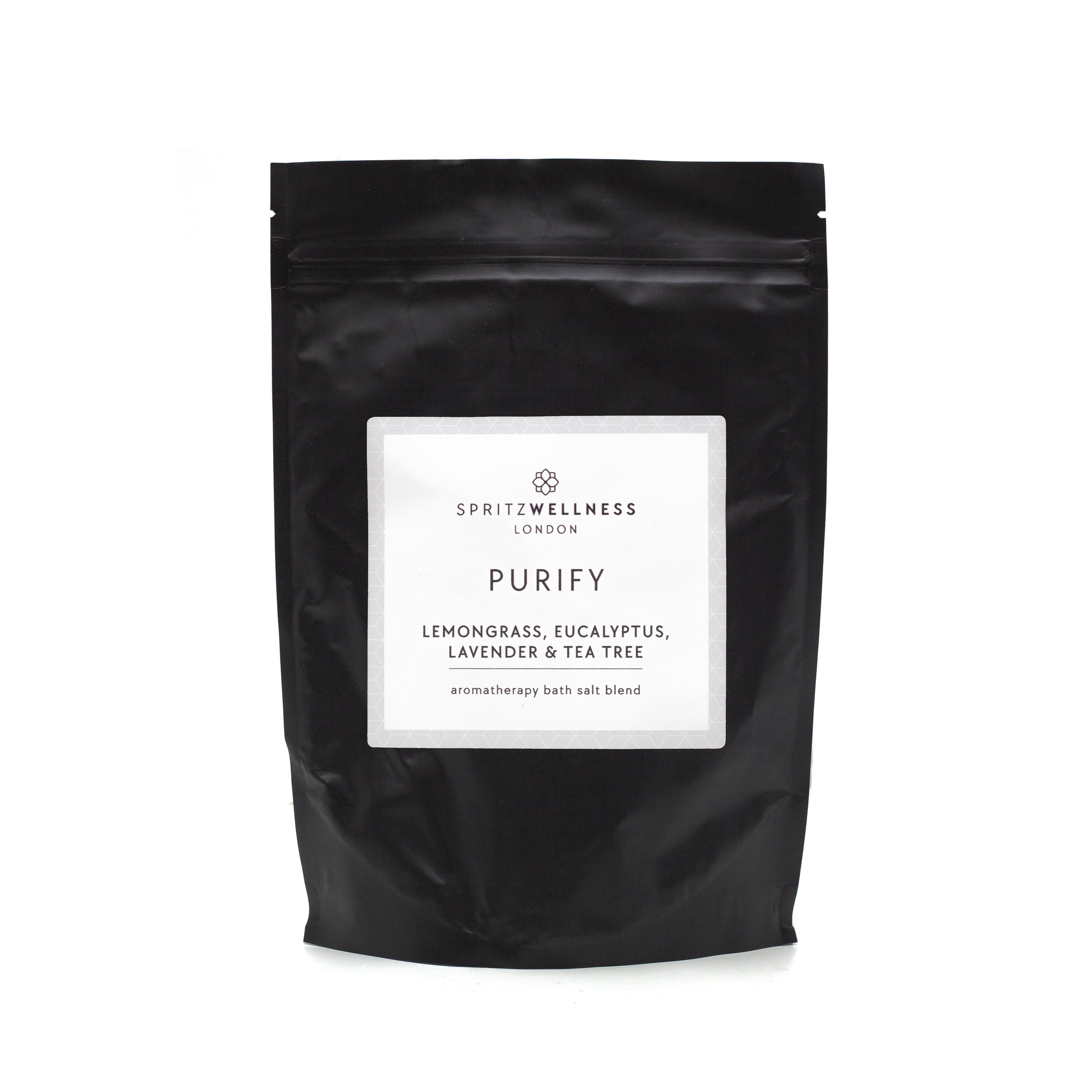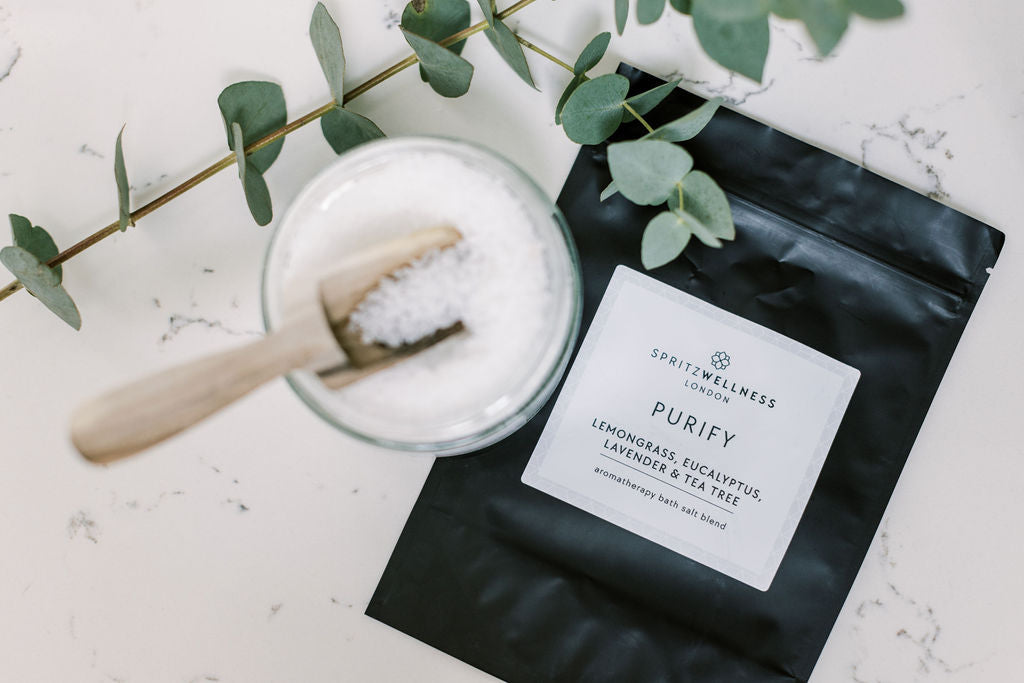 LEMONGRASS, EUCALYPTUS, LAVENDER AND TEA TREE
Nourishing and relaxing Bath Salts made from a blend of epsom and sea salts to help ease muscle pain and soften the skin.
Enjoy the fresh scents of the Purify Bath Salts. Scented with lemongrass, eucalyptus, lavender and tea tree to calm the mind and body after a long day. 
Give yourself a home spa experience with the Purify Bath Salts. Mist the room with the fresh scents of Purify Atmosphere Mist and slip on a lavender scented Eye Mask for the ultimate me-time experience.  
Key Ingredients: Epsom Salts, Sea Salts, Lavender and Chamomile.  
Ingredients:  Dendritic Star Salt (Sodium Chloride), Epsom Salts (Magnesium Sulfate), Sea Salt (Sodium Chloride), Cymbopogon Citratus Leaf oil,  Eucalyptus Globulus oil, Lavandula Angustifolia Oil, Melaleuca Alternifolia Leaf oil
Caution: Avoid contact with eyes. If contact occurs rinse with clean water immediately
Directions: Add salts to a warm bath and allow the body to soak for at least 15 minutes. 
250g
Made in UK