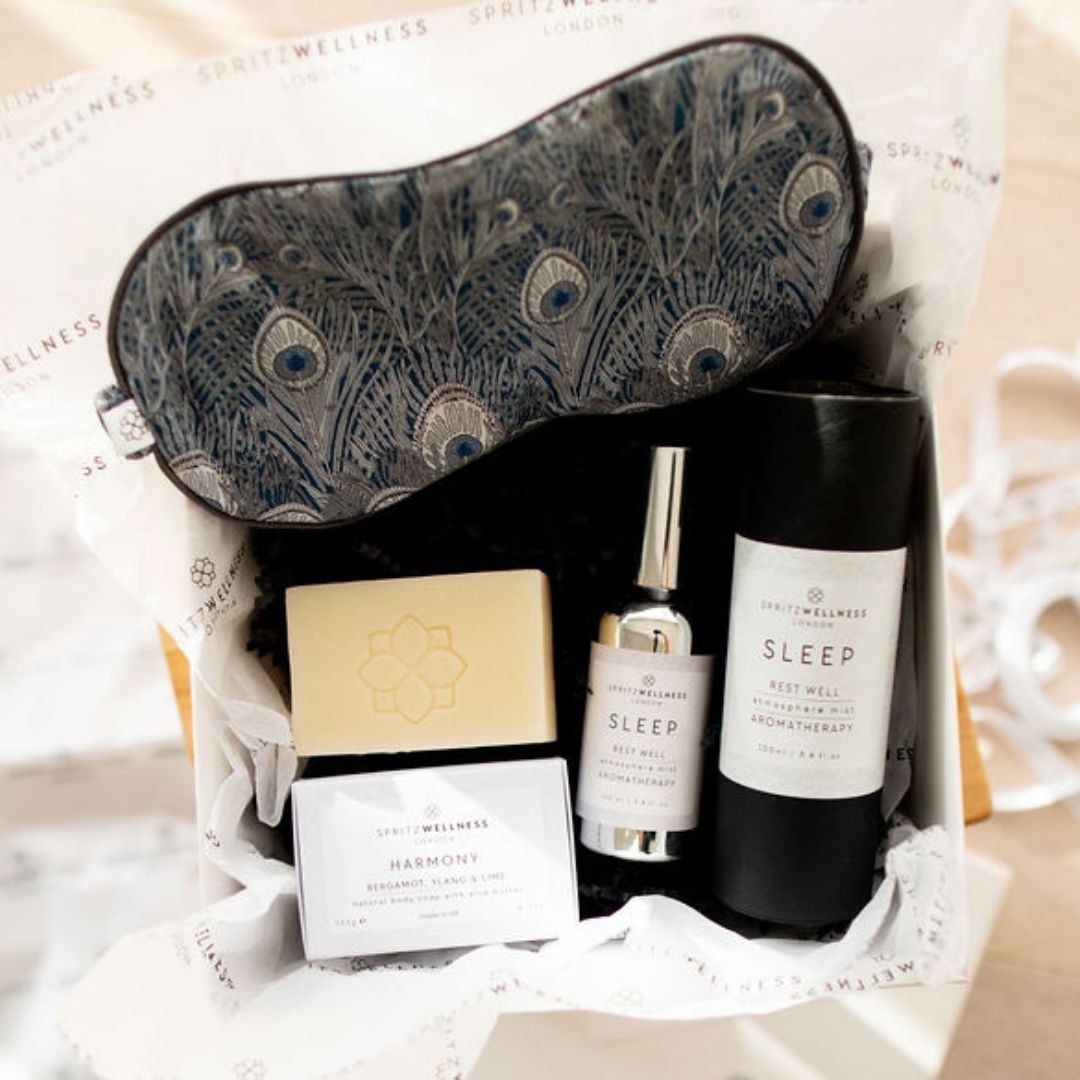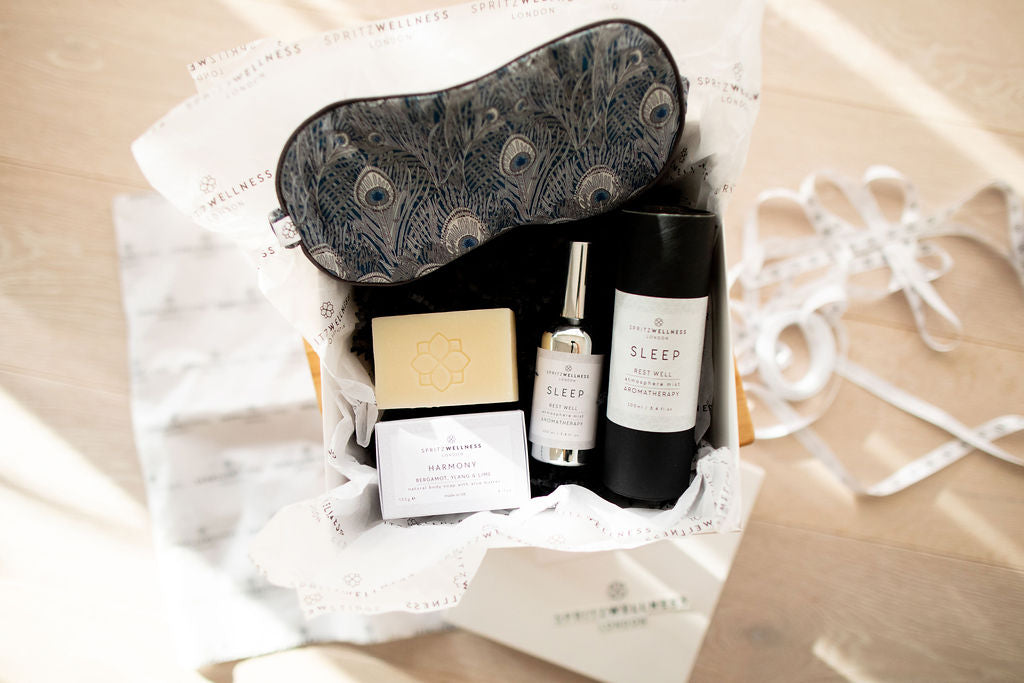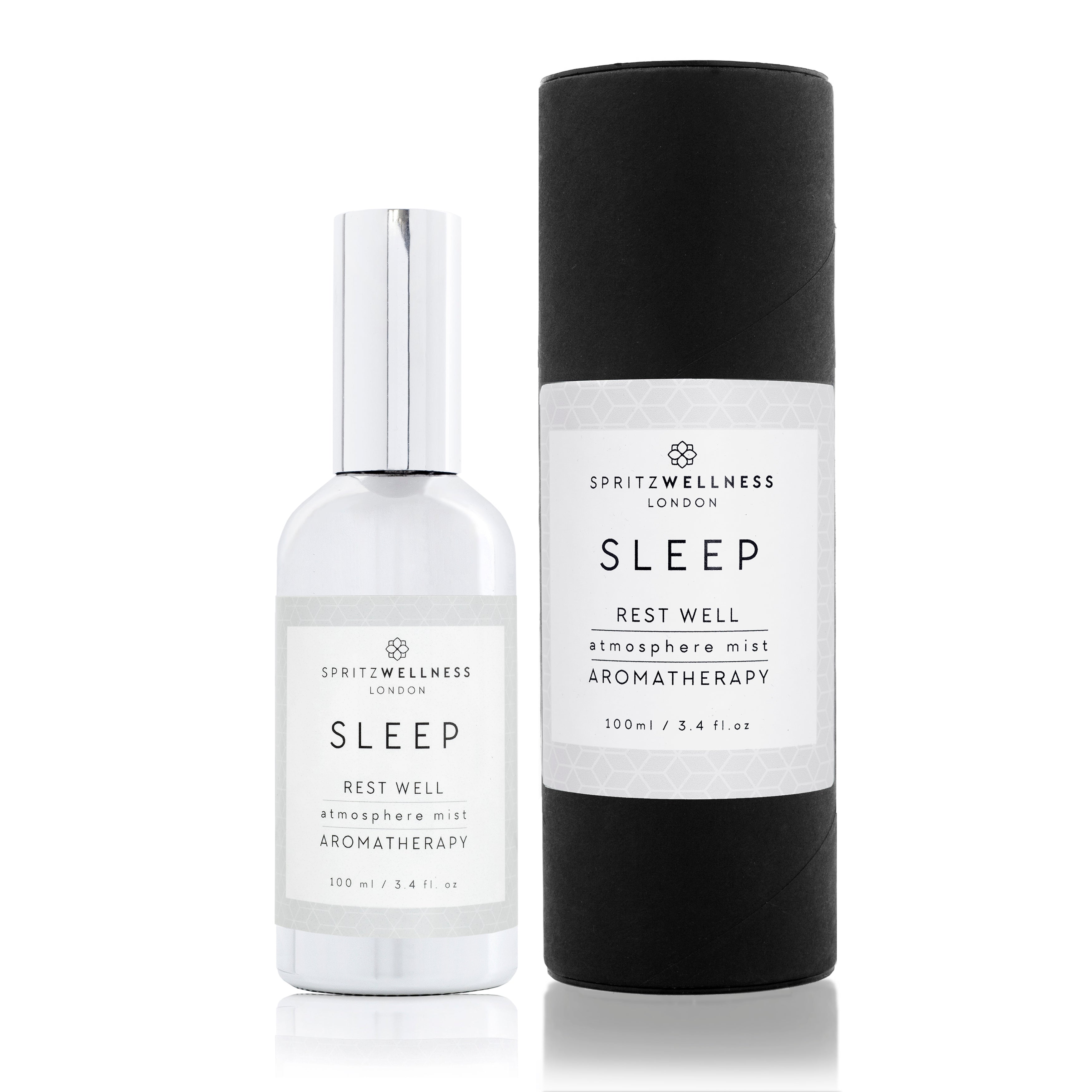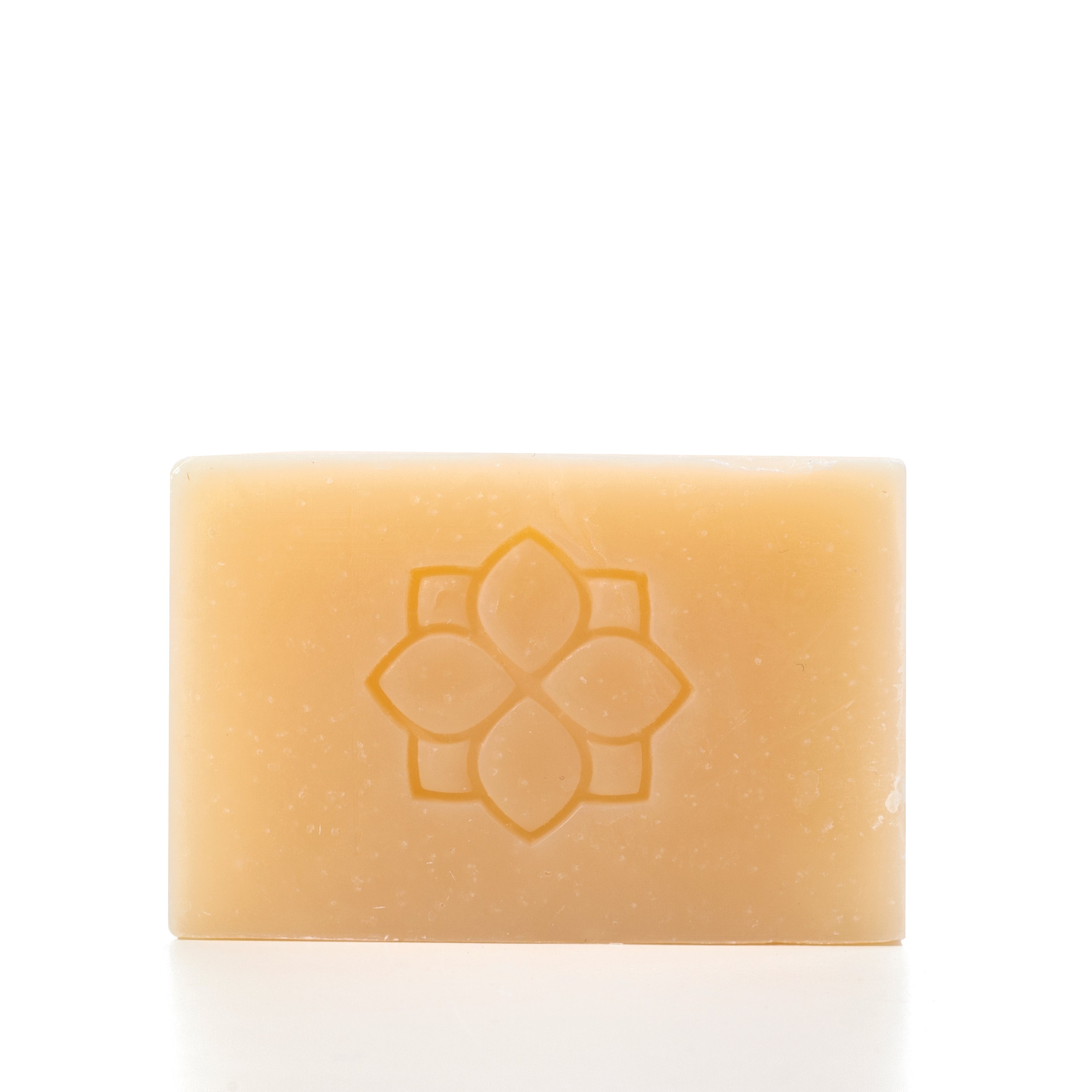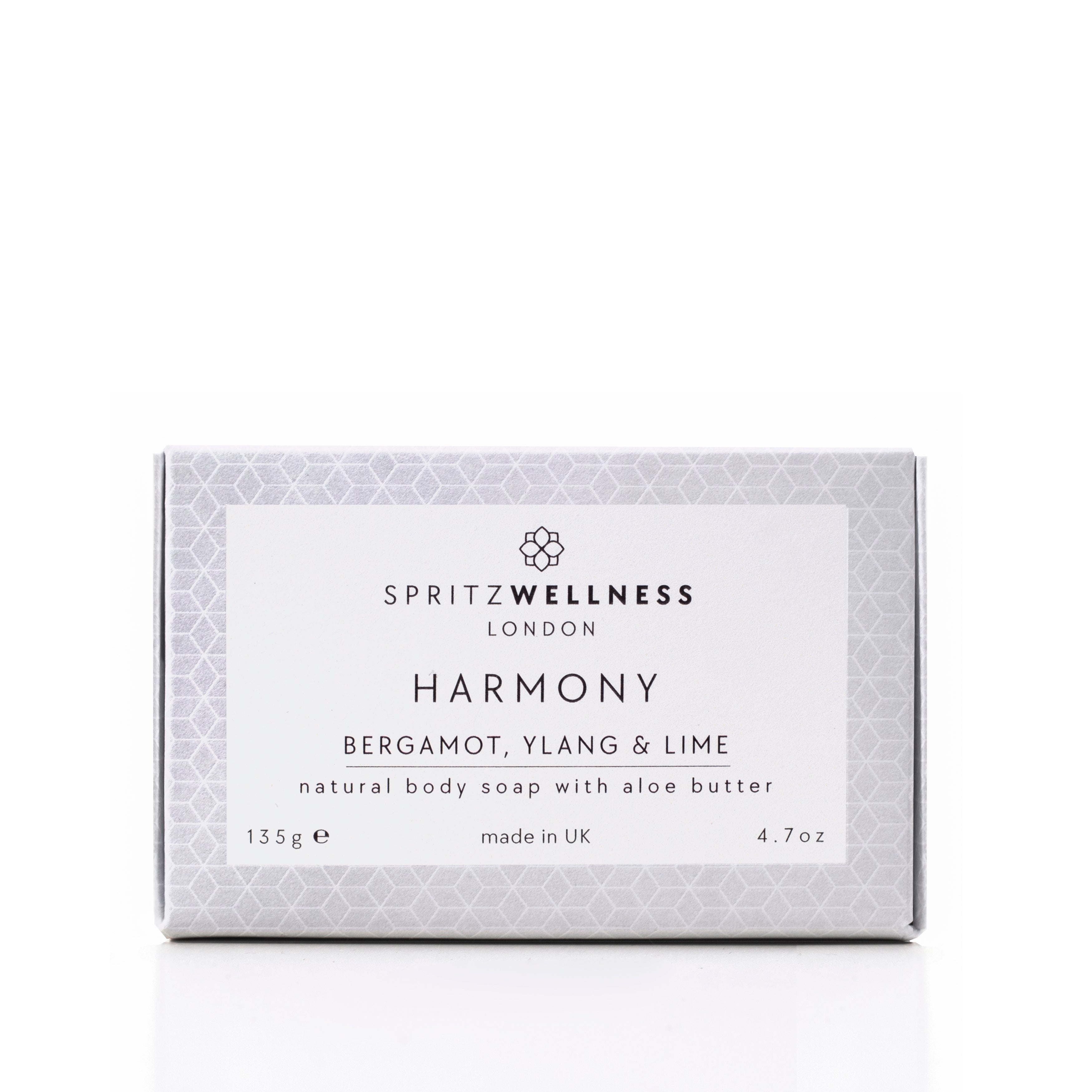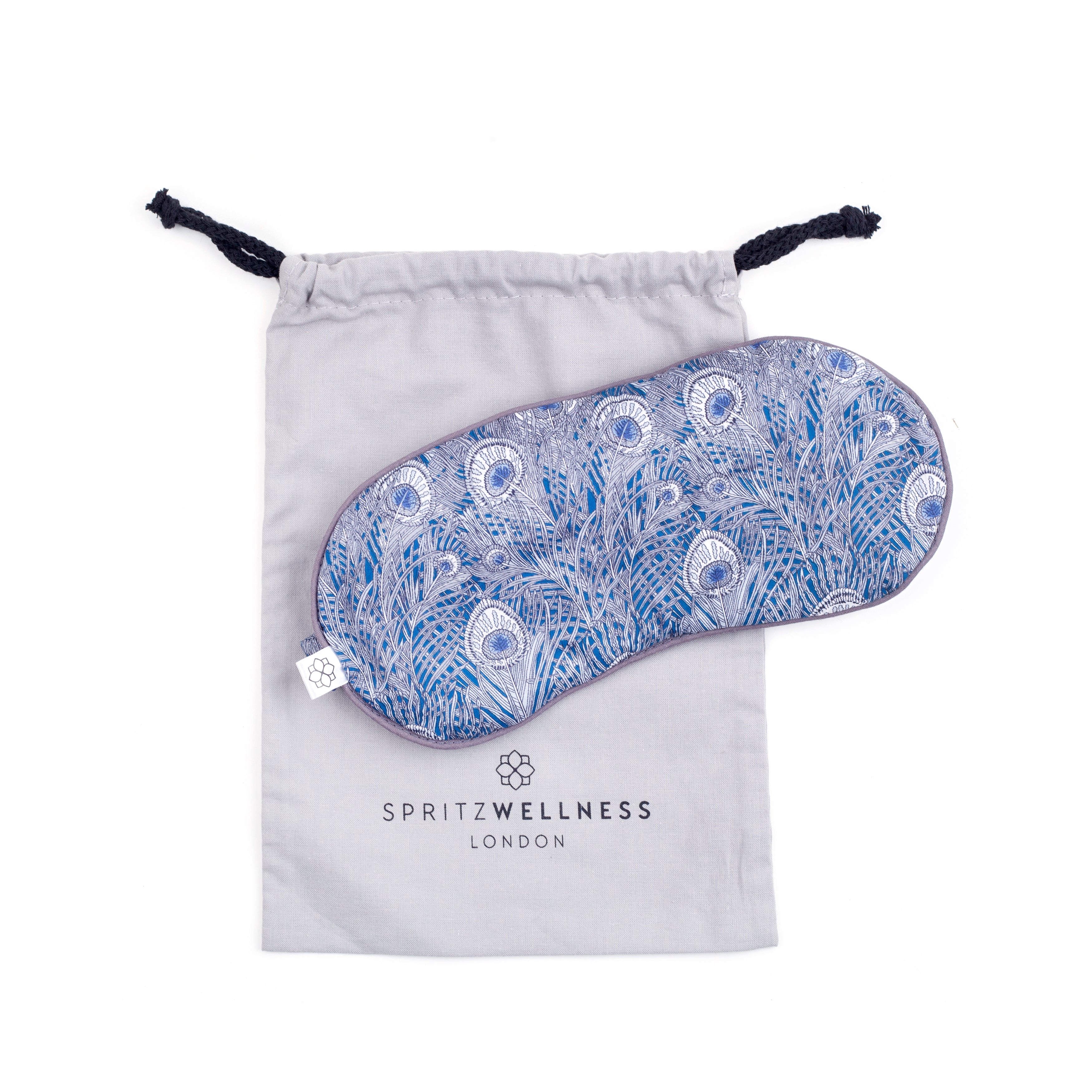 Give the gift of Sleep. With the Spritz Wellness Sleep Gift Set. 
Ready made Sleep Gift Set. The Sleep gift box contains the following:
- Sleep Atmosphere Mist 100 ml
- Harmony all natural body soap 
- Liberty Print Hera Blue Eye Mask with a grey travel pouch. Scented with lavender.
Add a personalised note at checkout.