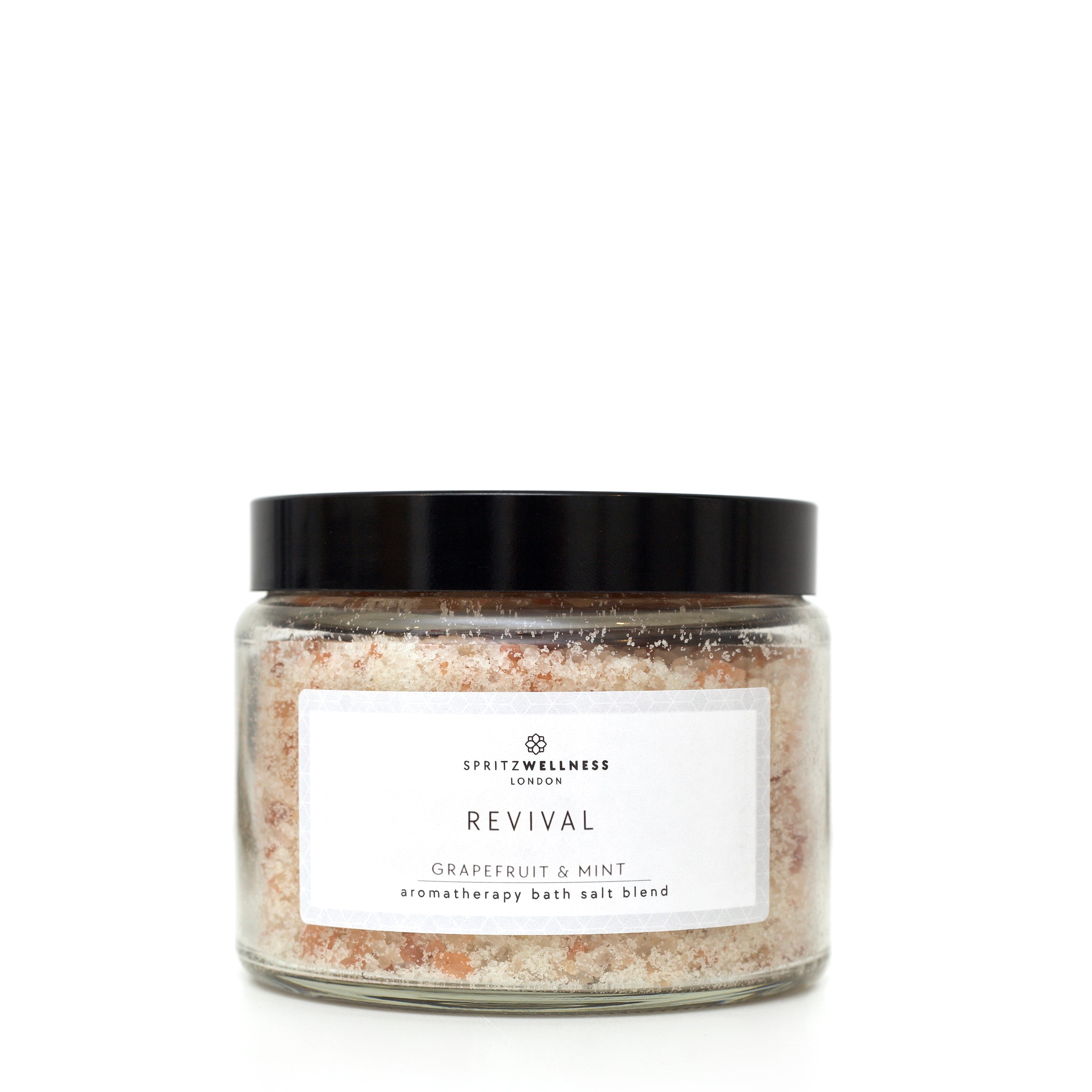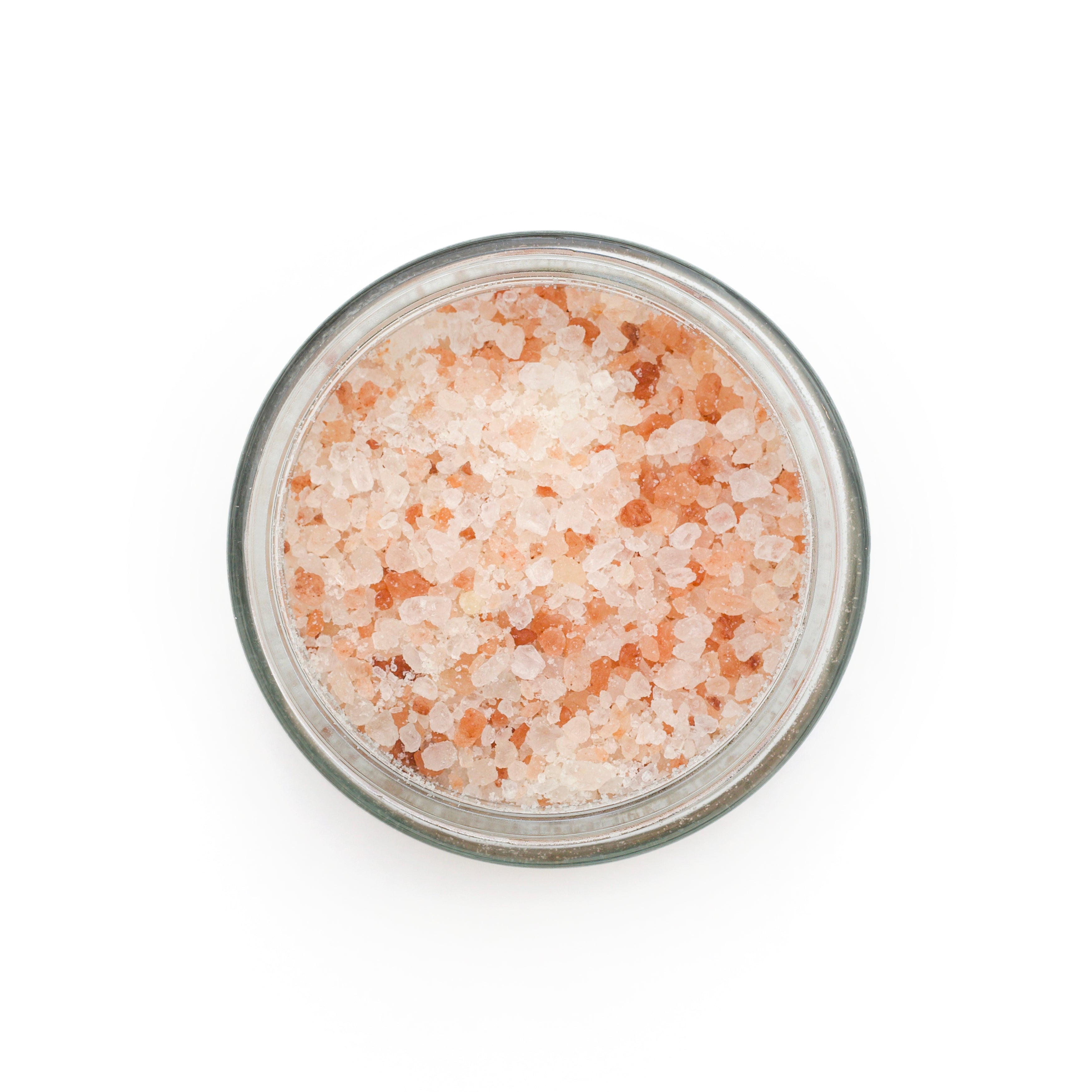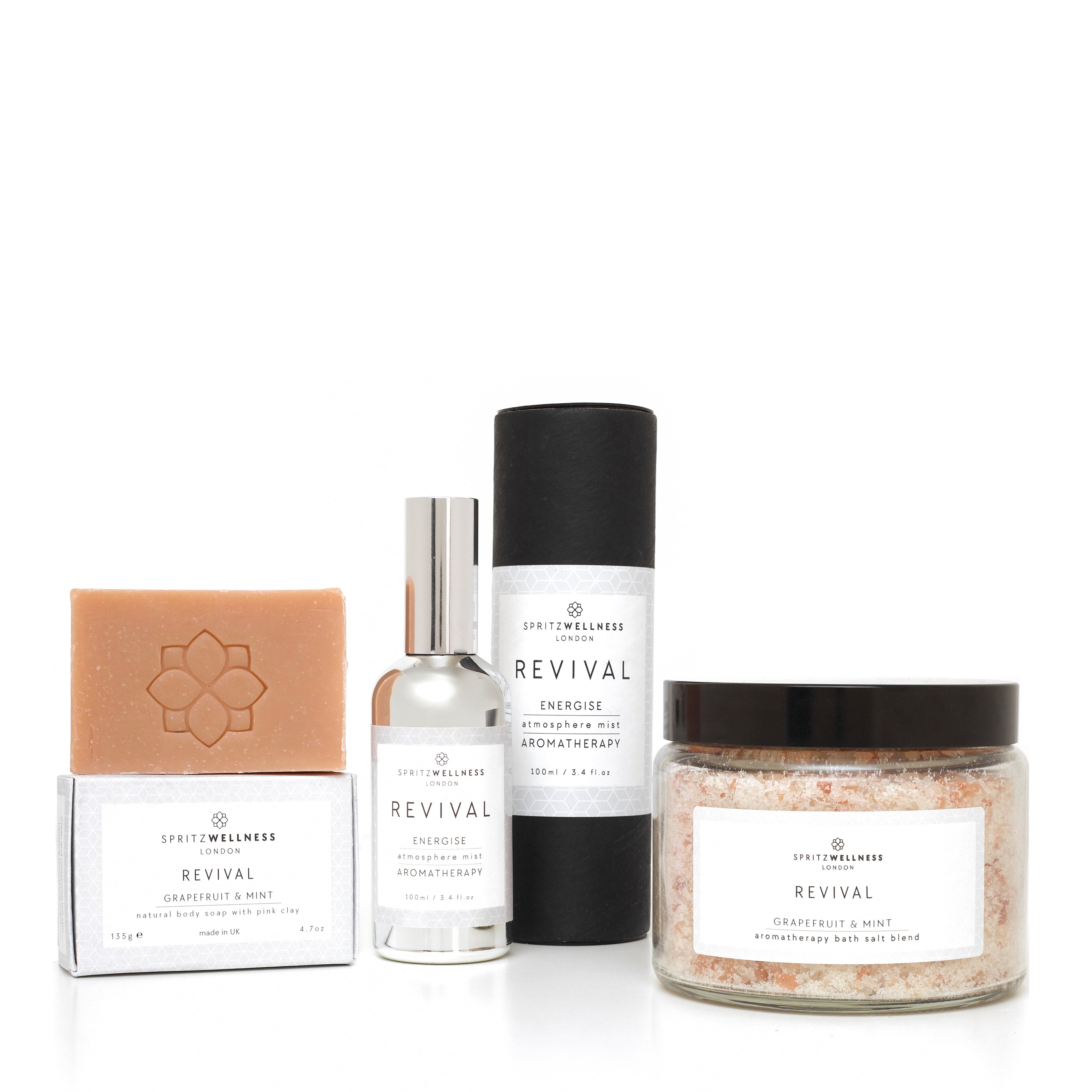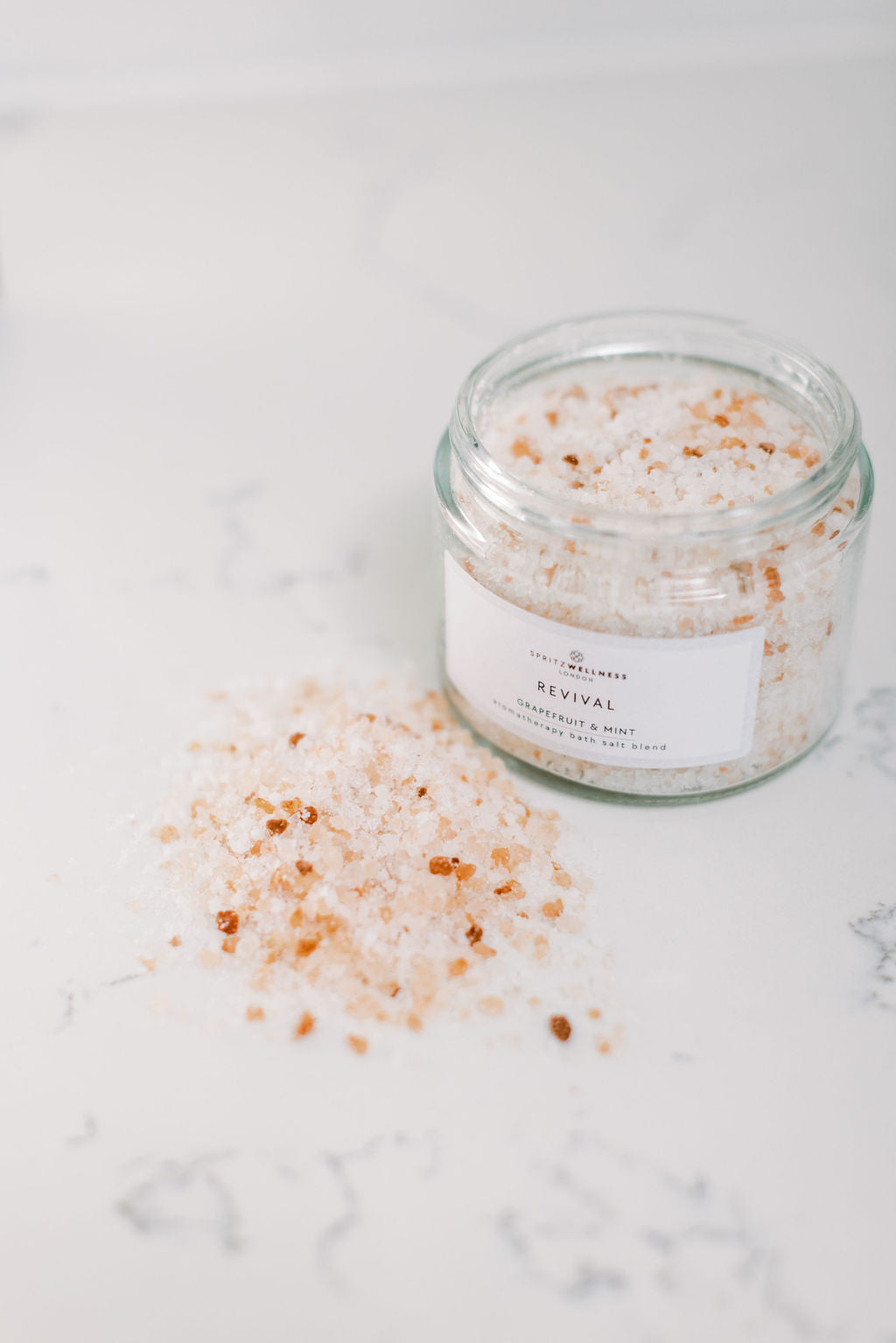 Grapefruit & Mint
Nourishing Bath Salts made from a blend of Epsom and Himalayan salts to ease muscle pain, calm the body and soften the skin.
Revival Bath Salts revitalise the senses with the stimulating scents of grapefruit and mint.
Key Ingredients: Epsom Salts, Himalayan Sea Salt, Grapefruit and Mint
Ingredients:  Dendritic Star Salt (Sodium Chloride), Epsom Salts (Magnesium Sulfate), Himalayan Sea Salt (Sodium Chloride), Citrus Paradisi Peel Oil, Mentha Piperita Oil
Caution: Avoid contact with eyes. If contact occurs rinse with clean water immediately
Directions: Add salts to a warm bath and allow the body to soak for at least 15 minutes. 
500g
Made in UK