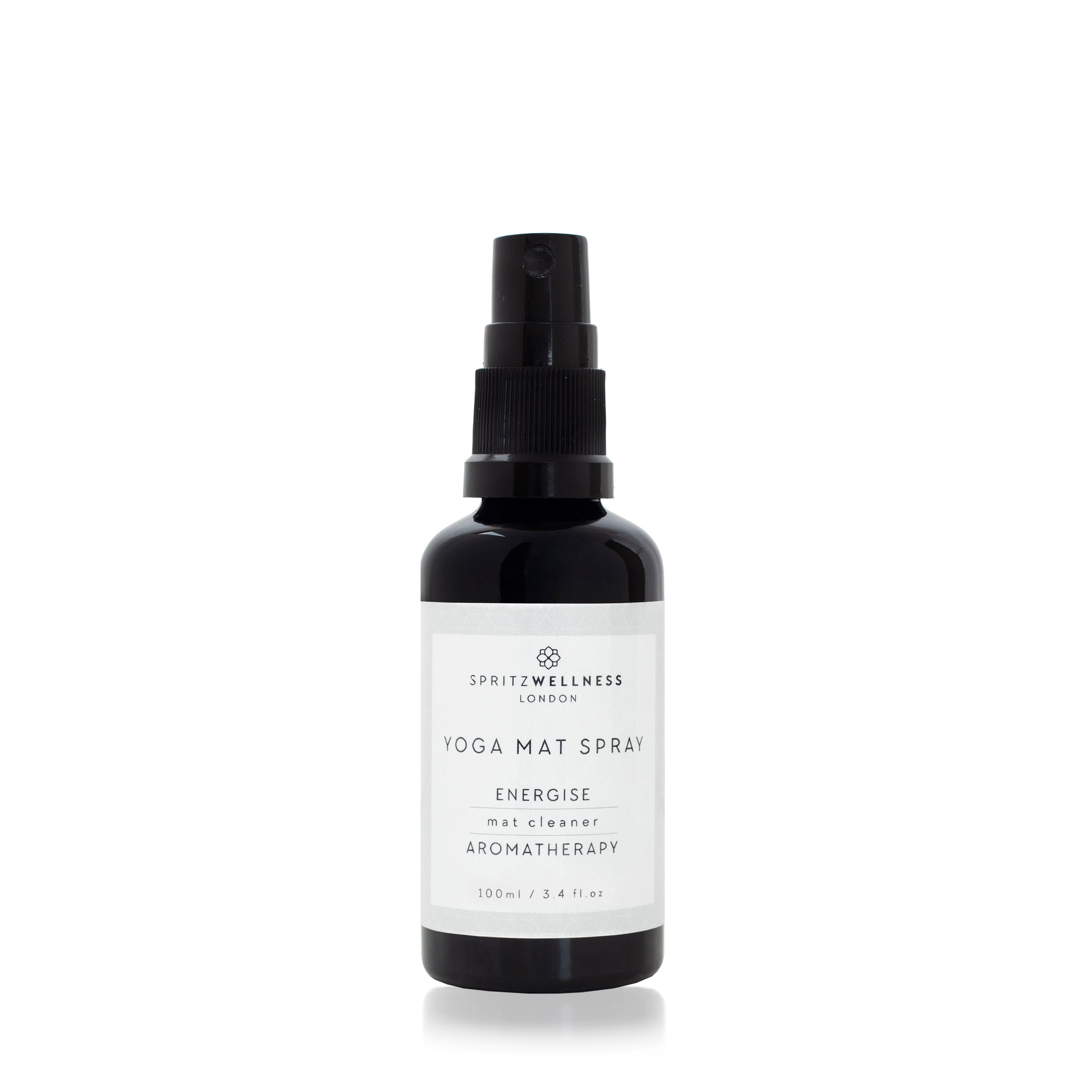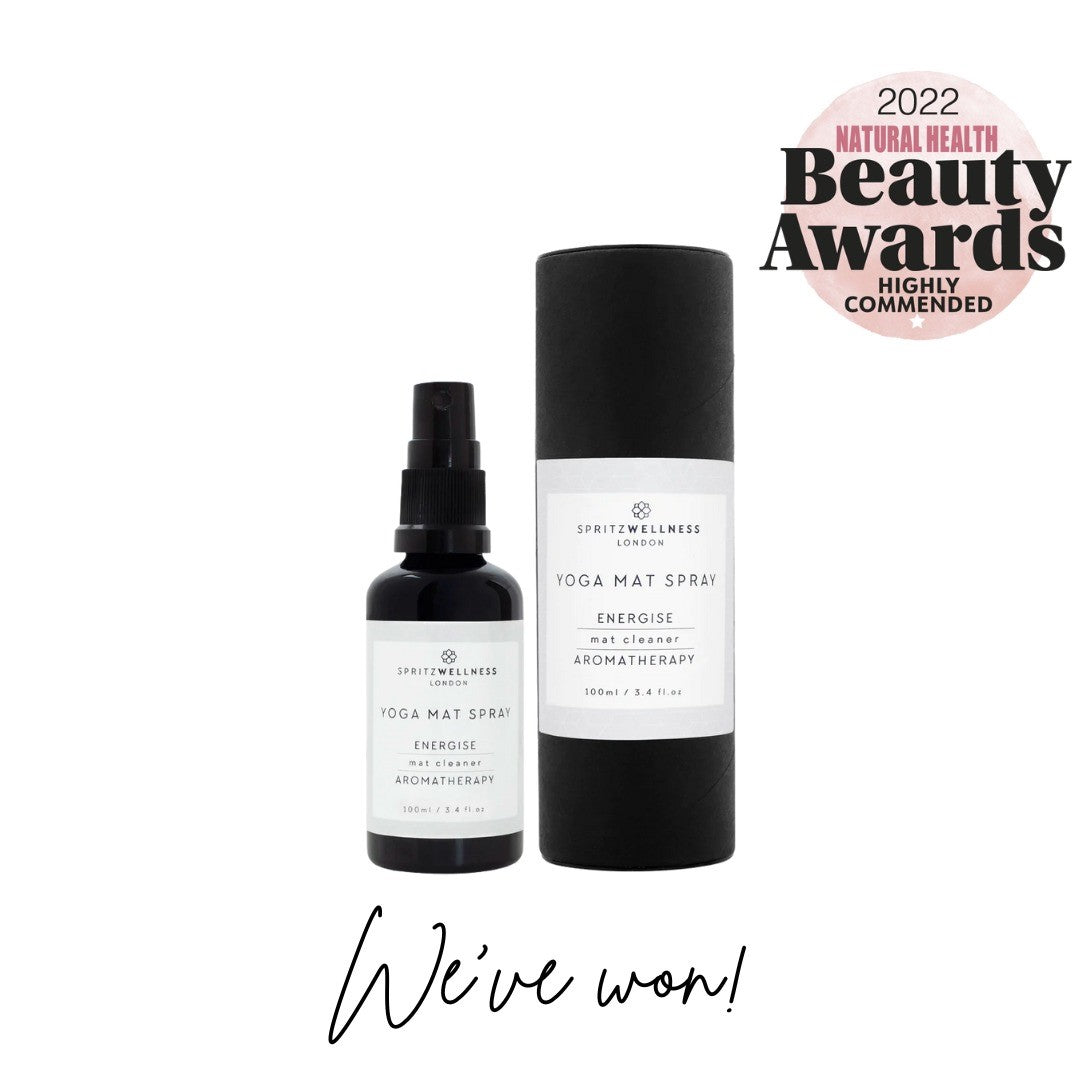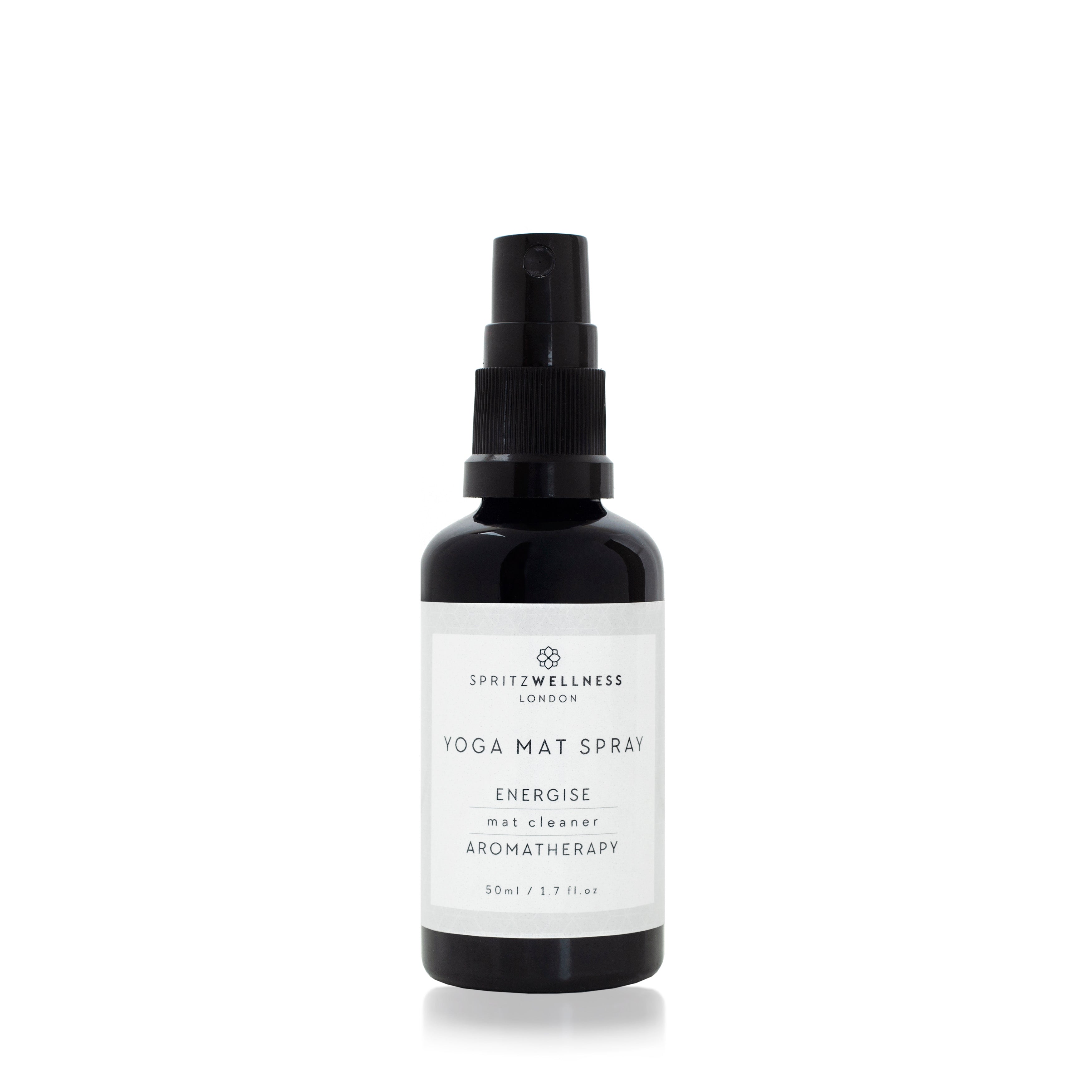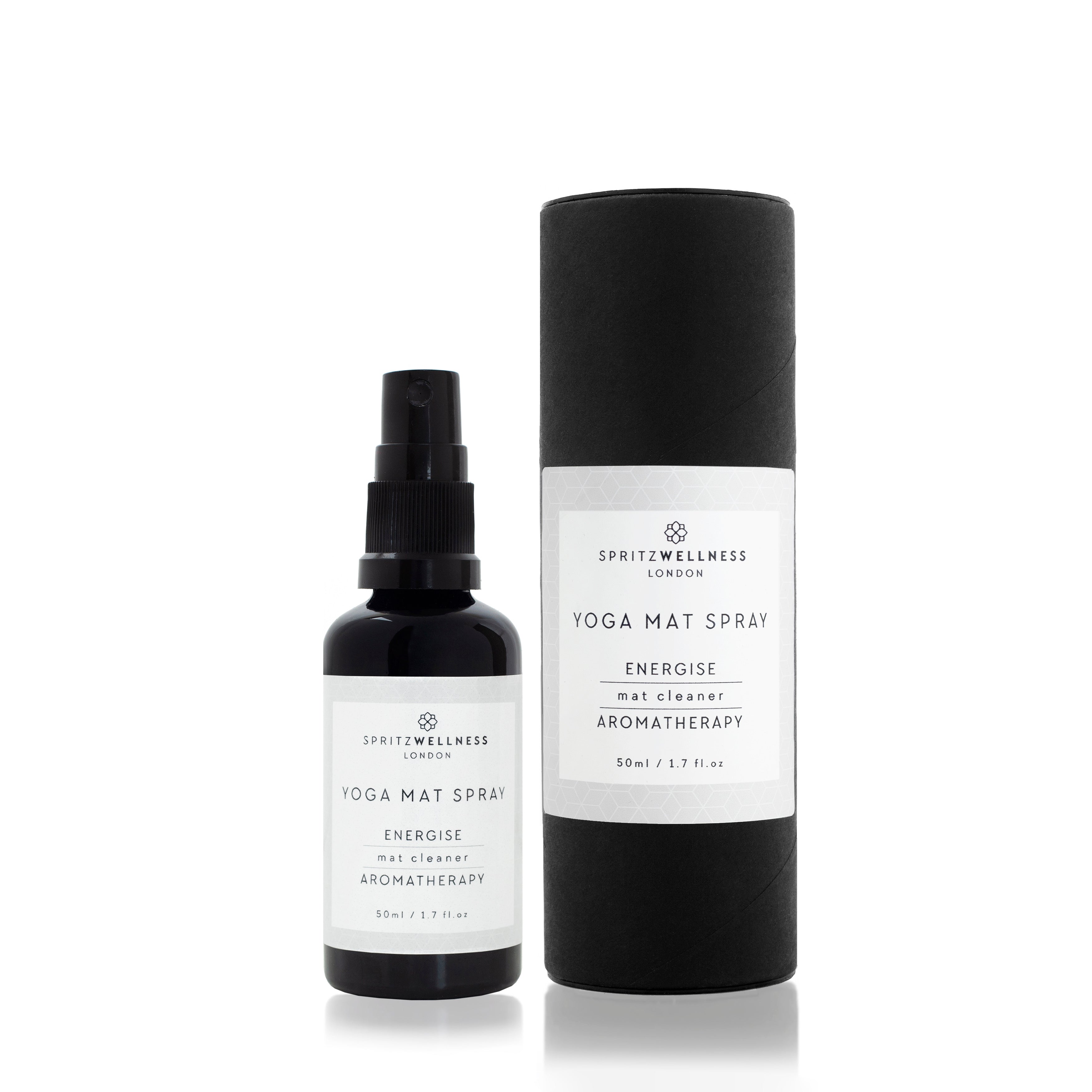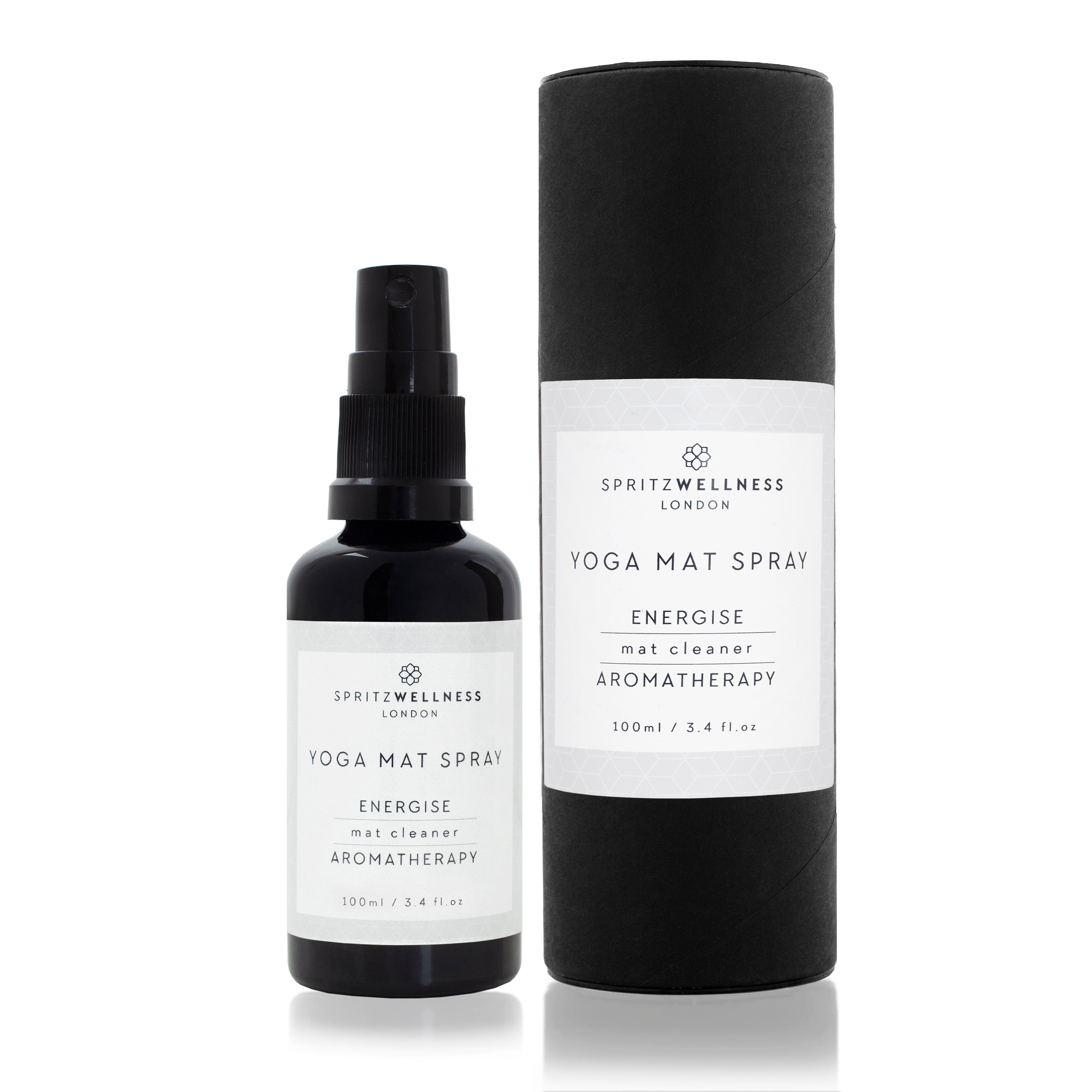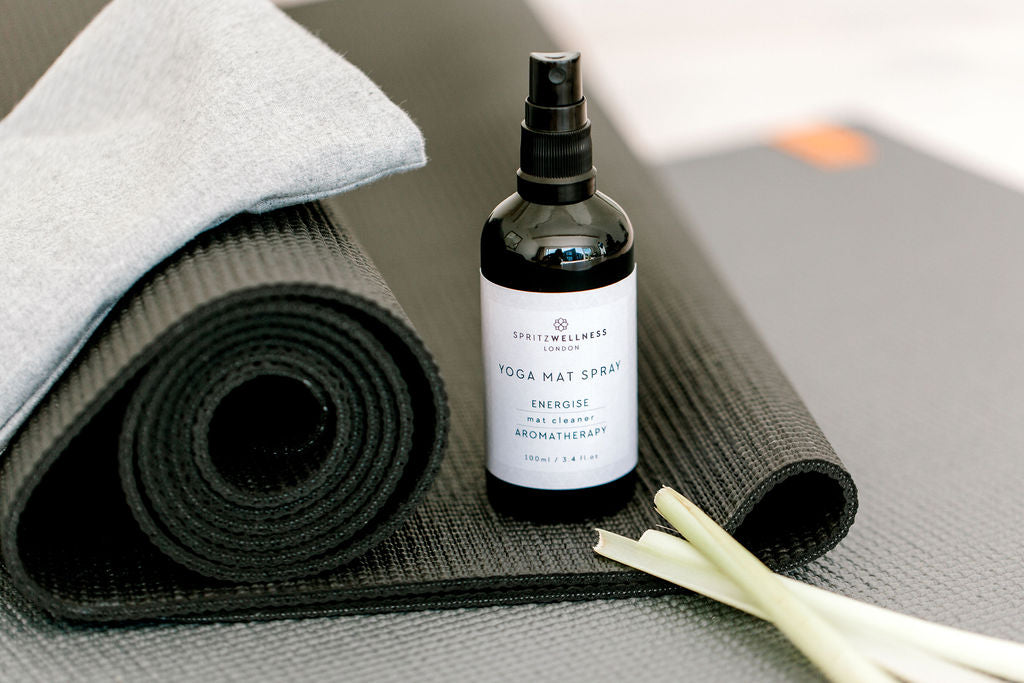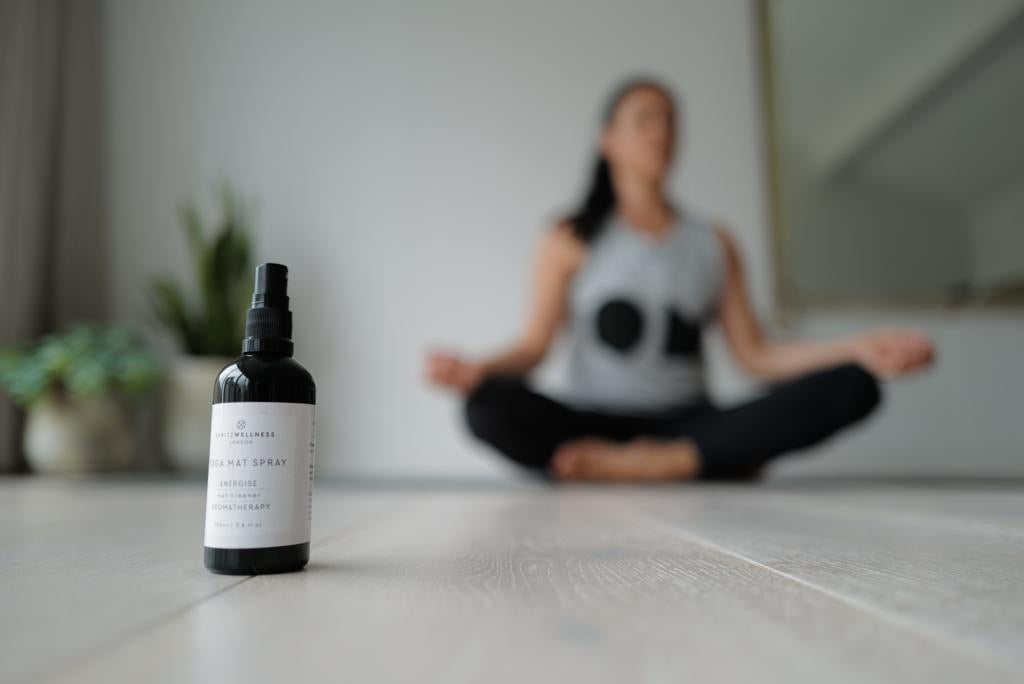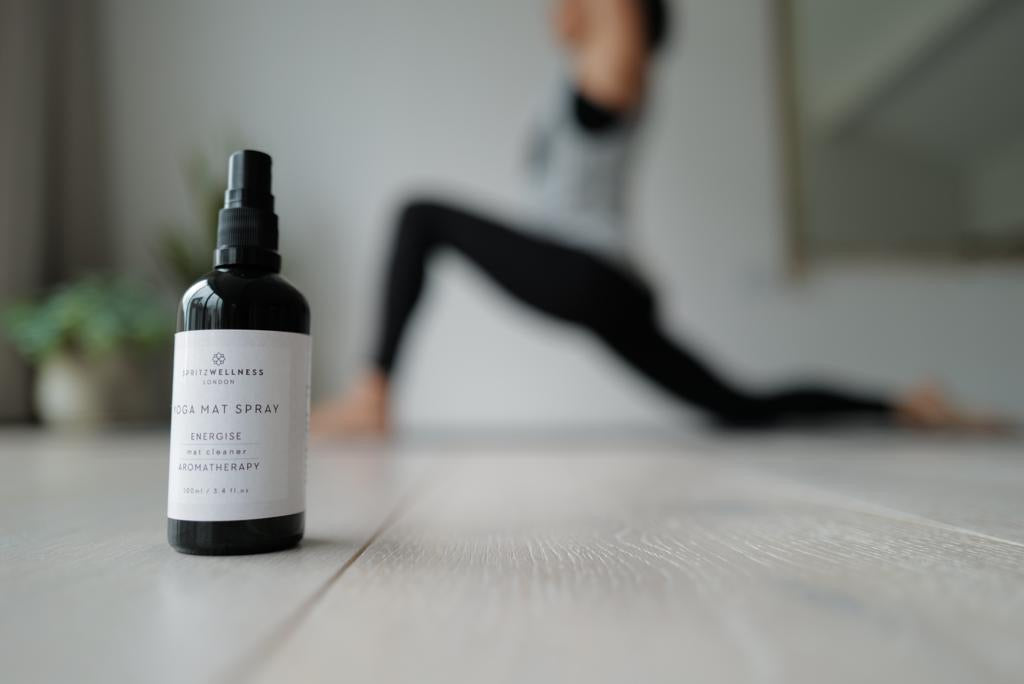 Yoga Mat Spray - ENERGISE
 ENERGISING        CLEANSING        RESTORING
Wipe the sweat away, yoga mat spray.
Fresh and calming mist.

Naturally energising the mind and body.

Designed to clean and restore yoga and Pilates mats and props. 

Formulated with the antiseptic and antiviral properties of Tea Tree and the fresh scent of Lemongrass.
All natural pure essential oils. Alcohol free.
Two convenient sizes. 
Incorporate aromatherapy into your practice. The fine mist is designed to clean and restore Yoga mats with the added benefit of calming the mind and relaxing the body.
Key Elements: Aqua, Lemongrass and Tea Tree.
Lemongrass - Distinct energising and zesty scent. Antibacterial and antiseptic. Steam distilled from leaves/grass.
Tea Tree - Stimulating and purifying scent. Antibacterial, anti-fungal, anti-infectious, antioxidant and antiviral. Steam distilled from leaves of the Melaleuca tree native to Australia. 
Directions: Shake well, mist mat, wipe clean. Allow the mat to air dry before rolling up or using. Store in an upright position.
Usage: Before and after yoga sessions to clean and refresh yoga mat and props.
Caution: Avoid misting directly on a naked flame. Do not take internally. Avoid contact with eyes.
Available in 100 ml and 50 ml
"Lovely yoga mat spray, smelled great, nicely packaged" - happy customer
"Superb cleaning and beautiful uplifting fragrance. Can't wait to get on the mat when I use this!" - Janice
"Beautiful scent for aromatic yoga sessions! A lovely gift!" - happy customer
"Smells wonderful and keeps mat refreshed" - happy customer
 As with all Spritz Wellness products, the purchase of this Yoga Mat Spray donates profits to Surfers Against Sewage to help keep the worlds oceans clean. For every online purchase Spritz Wellness also collects 10 plastic bottles through the Plastic Bank.