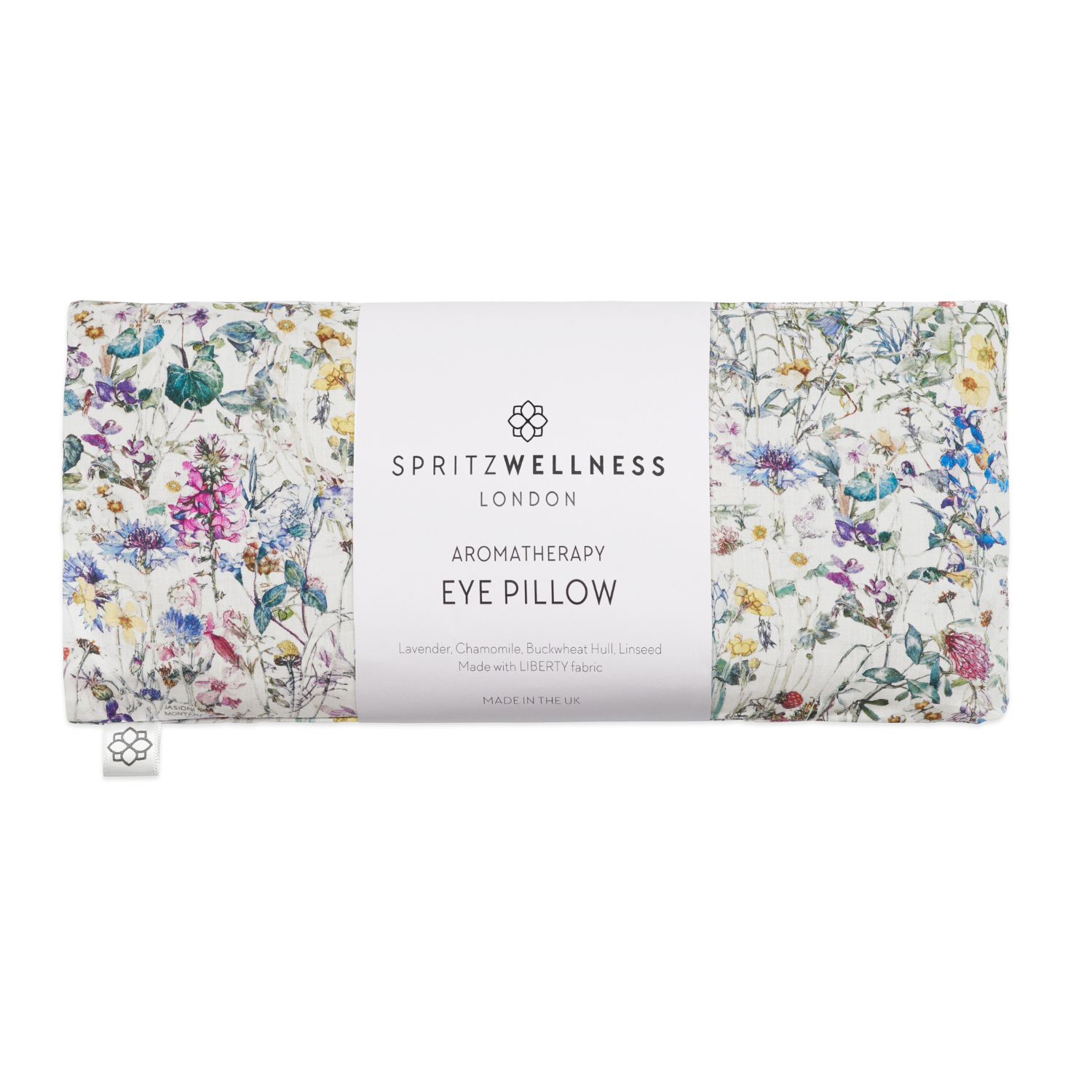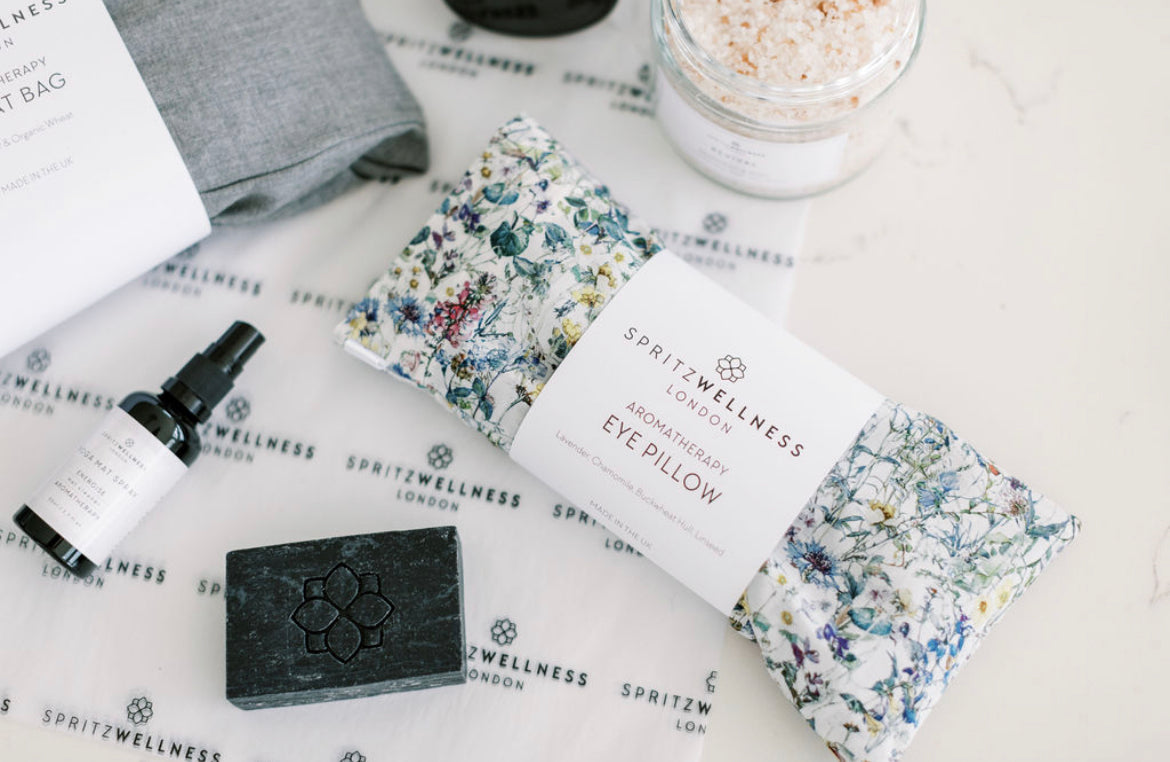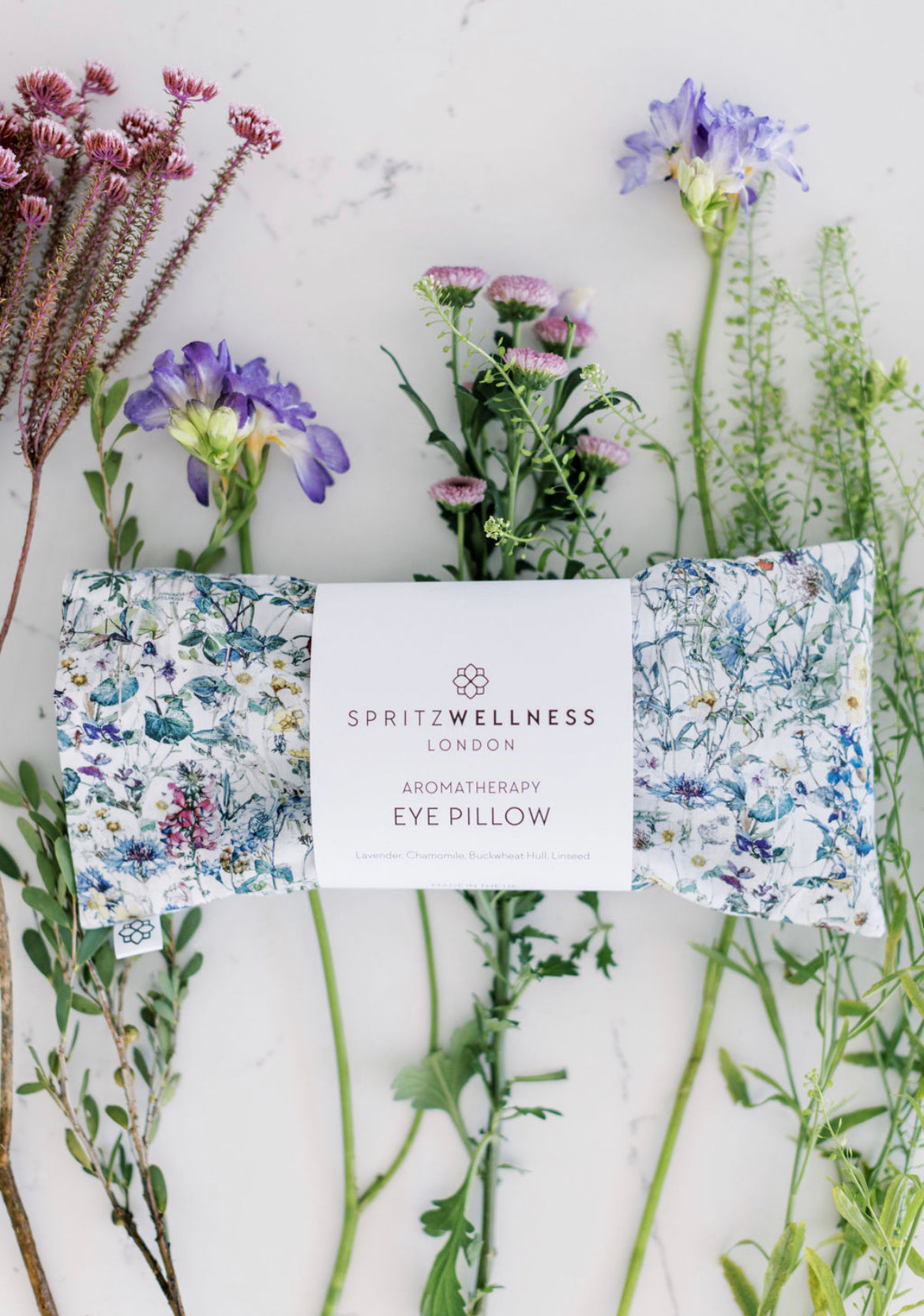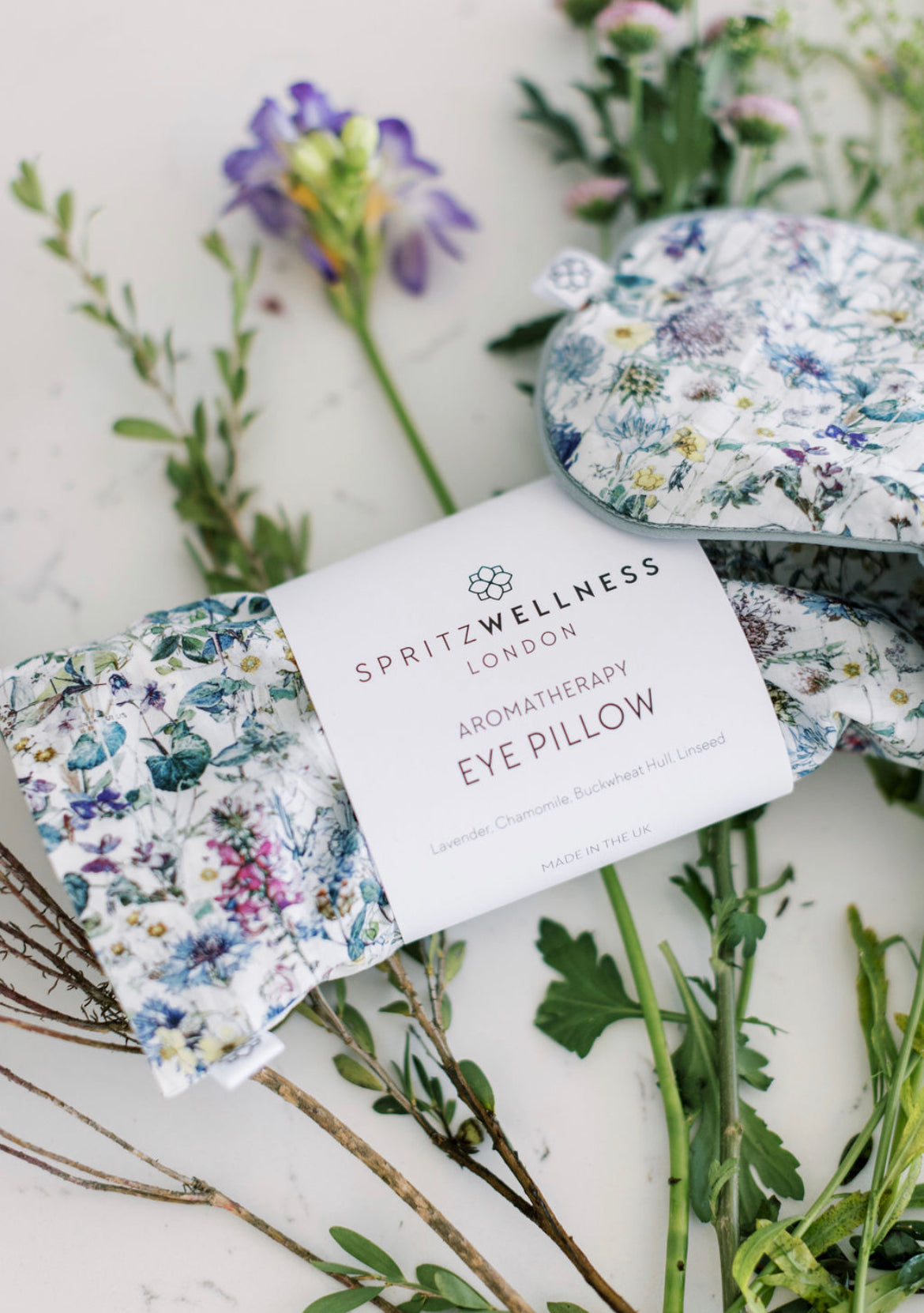 Aromatherapy Eye Pillow - Wild Flowers
Block out the light in yoga, meditation, massage or sleep.

Soothe tired eyes and release facial tension.
Deepen relaxation before sleep.
Hot/Cold Therapy.
Lavender, Chamomile, Buckwheat Hull, Linseed
Spritz Wellness eye pillows are filled with dried lavender and chamomile to promote calm and relaxation. They are gently weighted with buckwheat hull and linseed to allow the pillow to contour to the eyes and forehead. 
The removable outer cover is washable and made from delicate Liberty ultra-fine Tana Lawn cotton which is a soft yet durable Liberty Art fabric. It is a beautiful cotton fabric that behaves like a silk. 
Ingredients: Dried Lavender, Dried Chamomile, Buckwheat hull, Linseed 
Usage: Yoga, Meditation, Relaxation, Aid with Sleep.
Eye Pillow can also be used as a cold compress. Place Eye Pillow in the freezer in a sealed plastic bag to chill, 30-60 minutes before use. It can also be warmed in the microwave for 20 seconds to help sooth tired eyes.
Care instructions: Outer cover is removable and washable. Remove pillowcase and hand wash or use a gentle cycle, then air dry.
Dimensions: 28 cm length x 15 cm wide, large enough to cover the eyes and forehead, to truly block out light!
As with all Spritz Wellness products, this eye pillow donates profits to Surfers Against Sewage to help keep the worlds oceans clean. For every online purchase Spritz Wellness also collects 10 plastic bottles through the Plastic Bank.