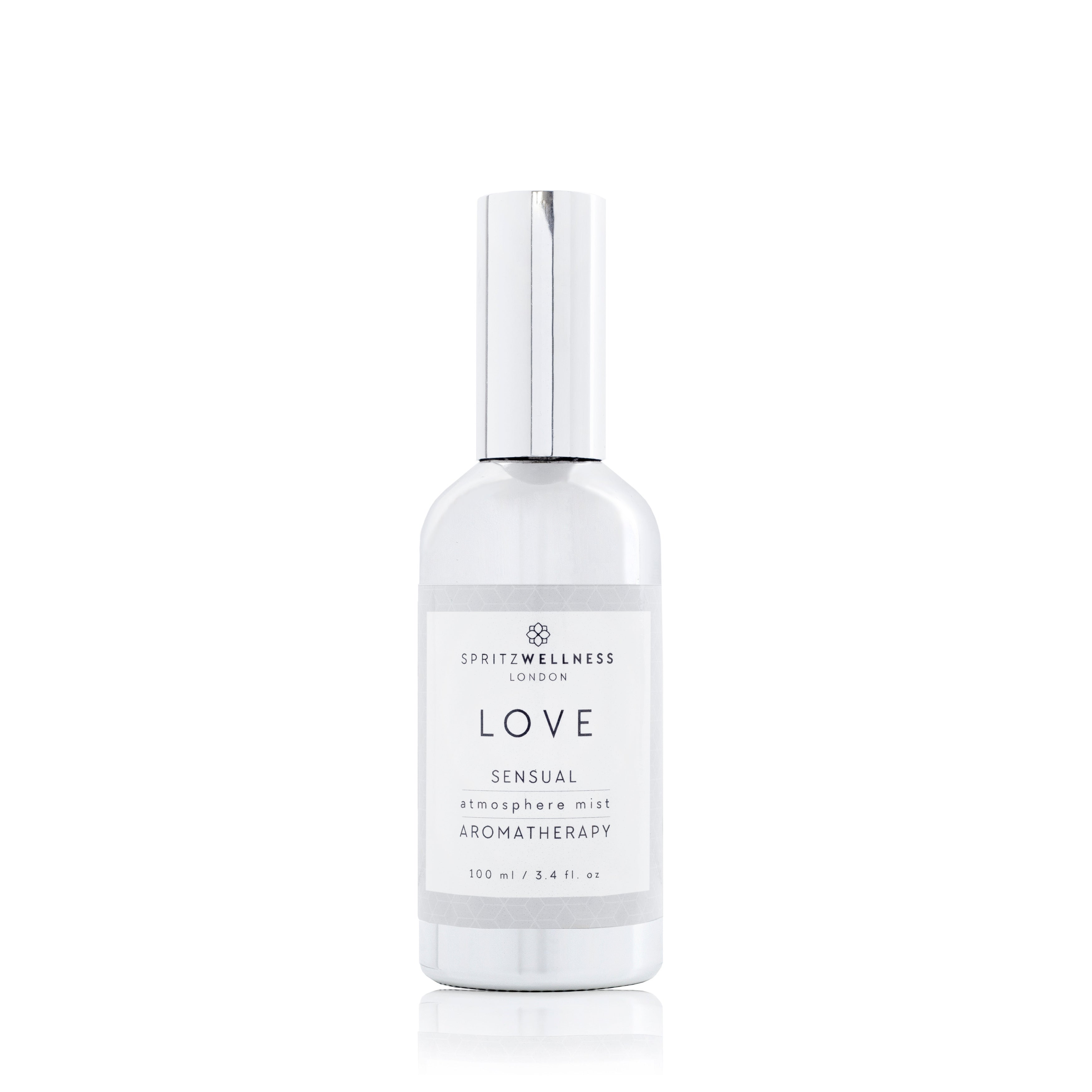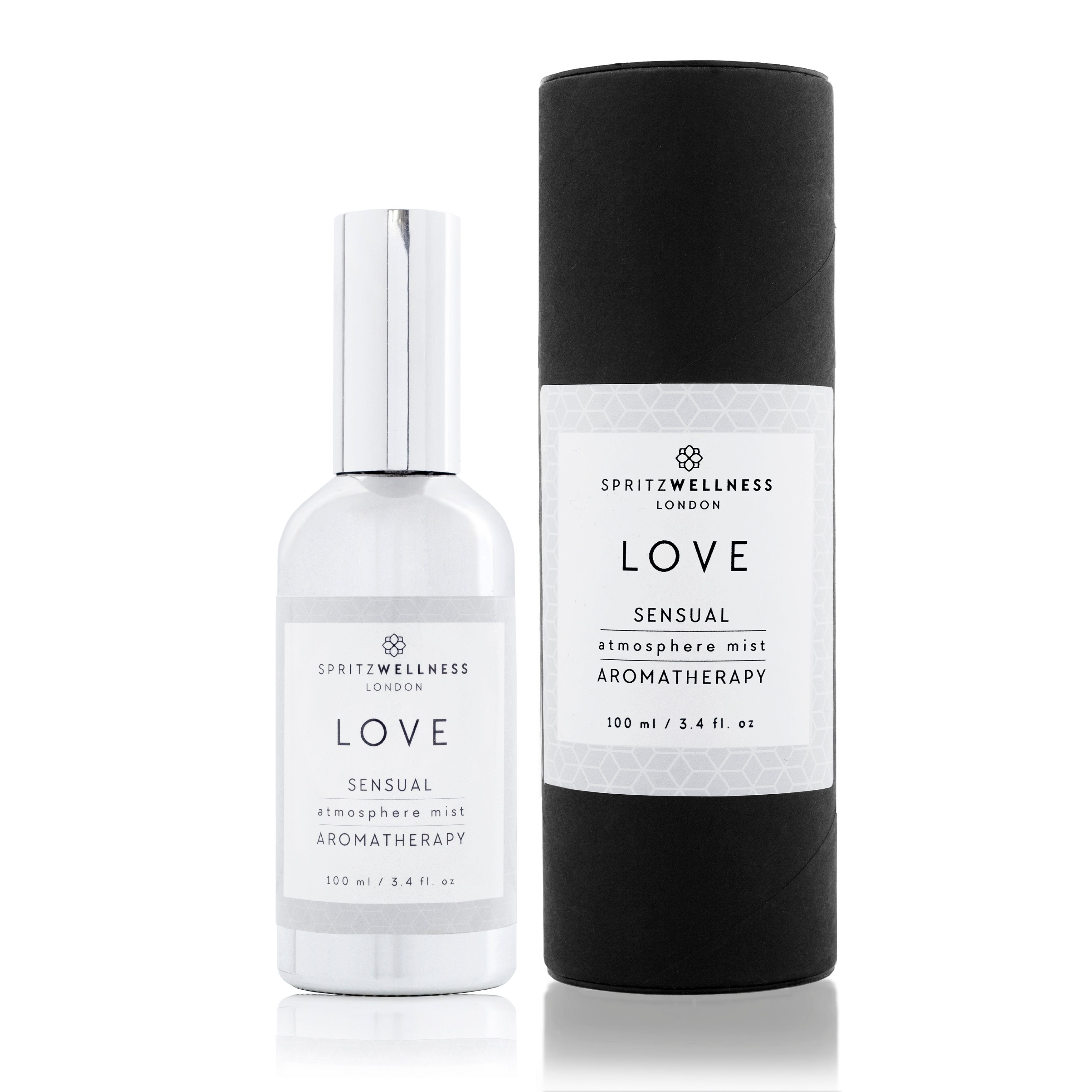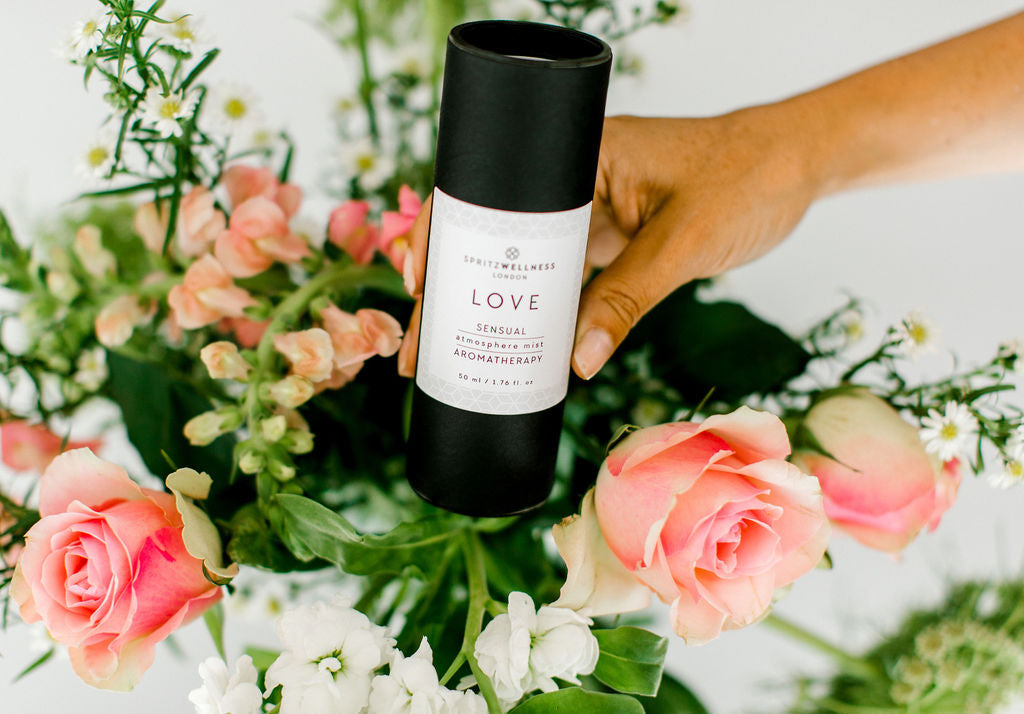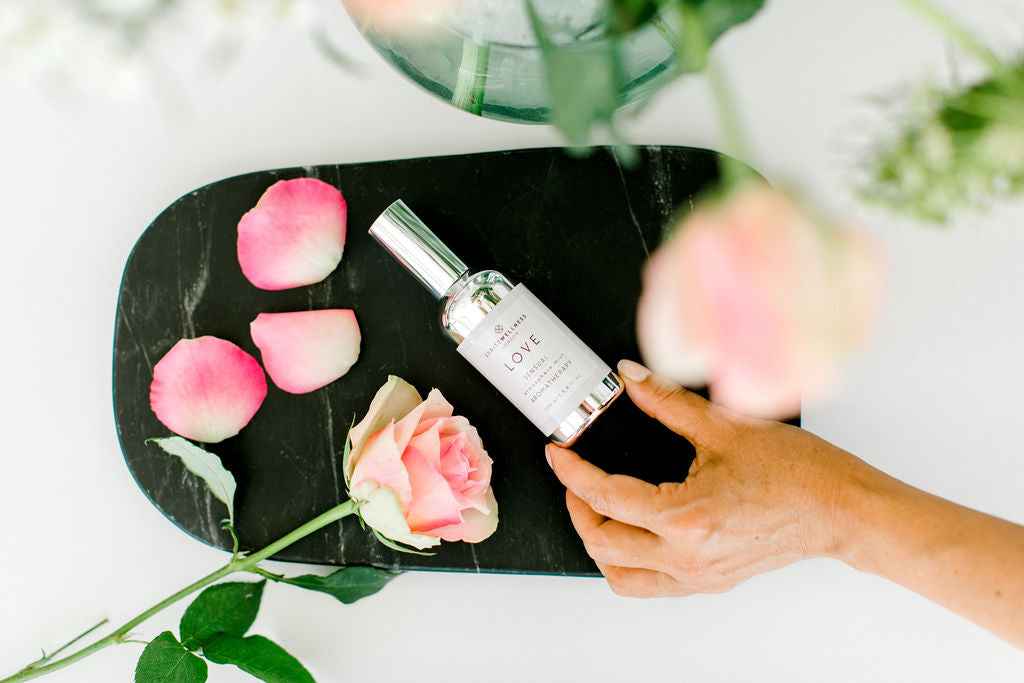 Love Atmosphere Mist 100ml
WARM  SWEET  SENSUAL

Sensual mist to enhance the atmosphere and create ambiance. Rich blend of seven unique scents. Woody, earthy, and floral scent. 
Key Elements: Aqua, Vetiver, Jasmine, Ylang Ylang, Bergamot, Mandarin, Rose, Clary Sage
Directions: Shake well and mist atmosphere
Usage: Day or night
Caution: Avoid misting directly on furnishing and naked flame. Do not take internally. Avoid contact with eyes.