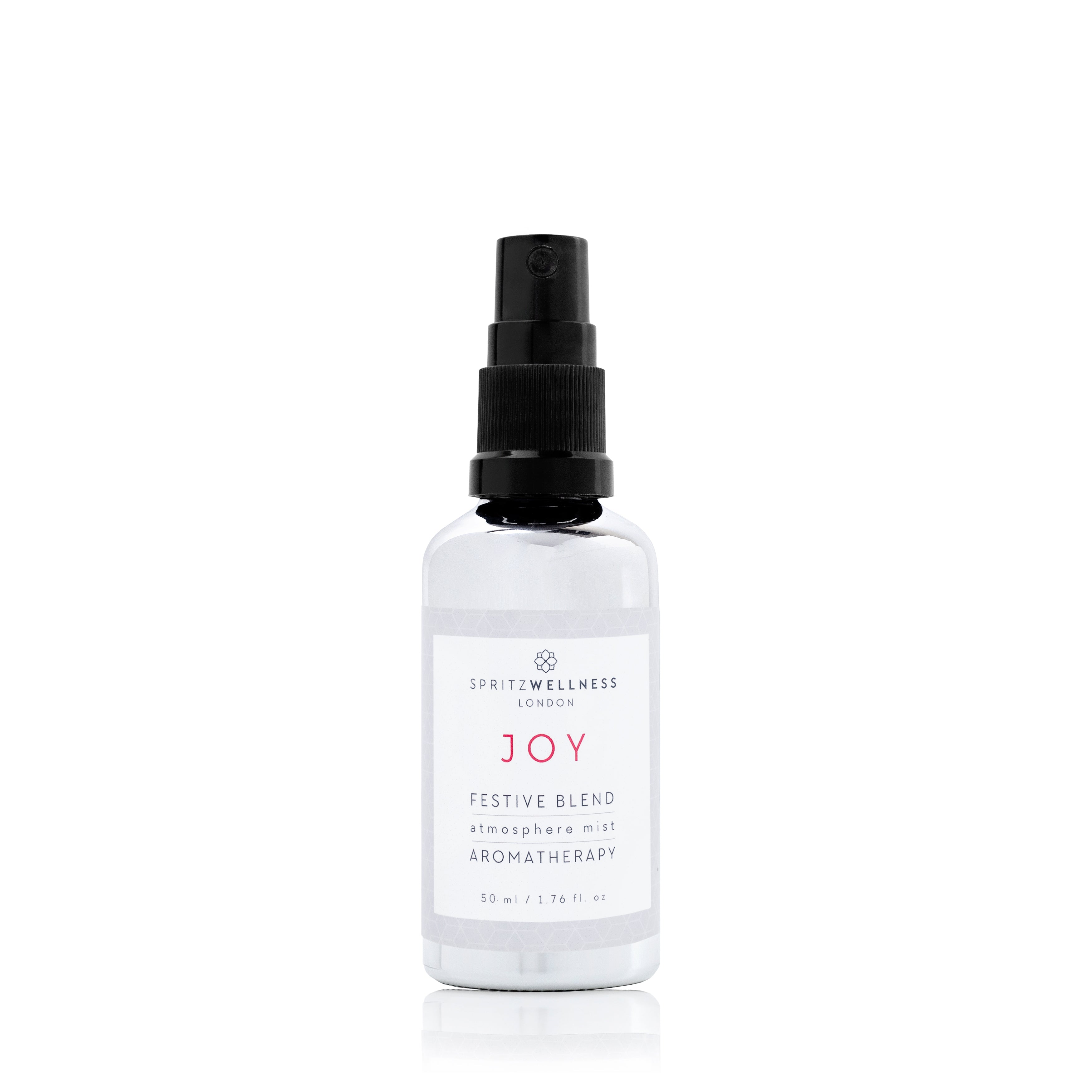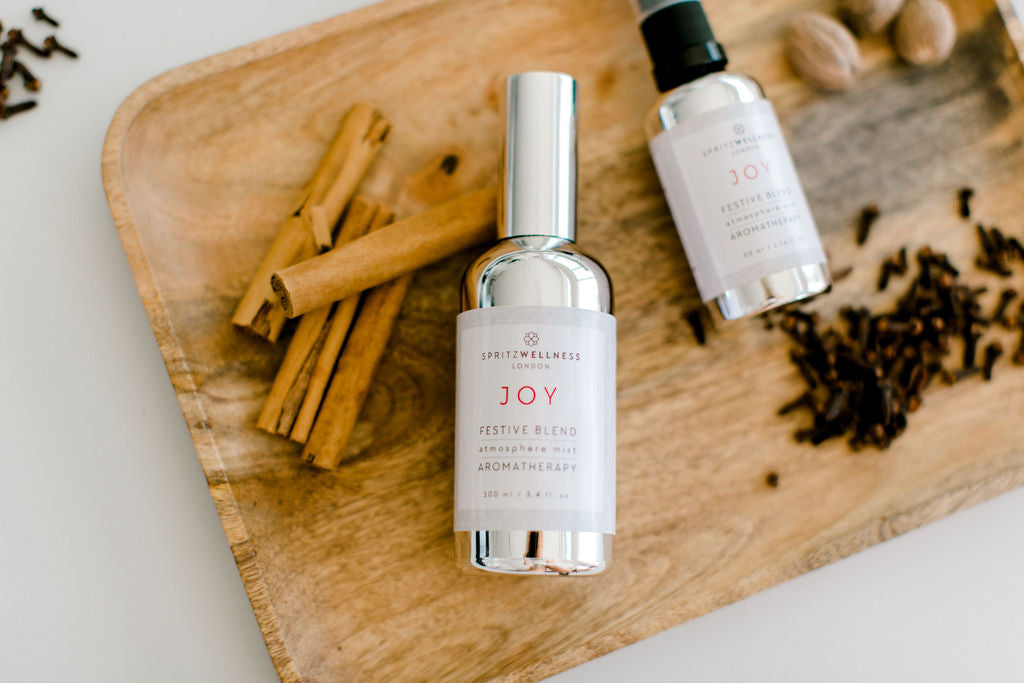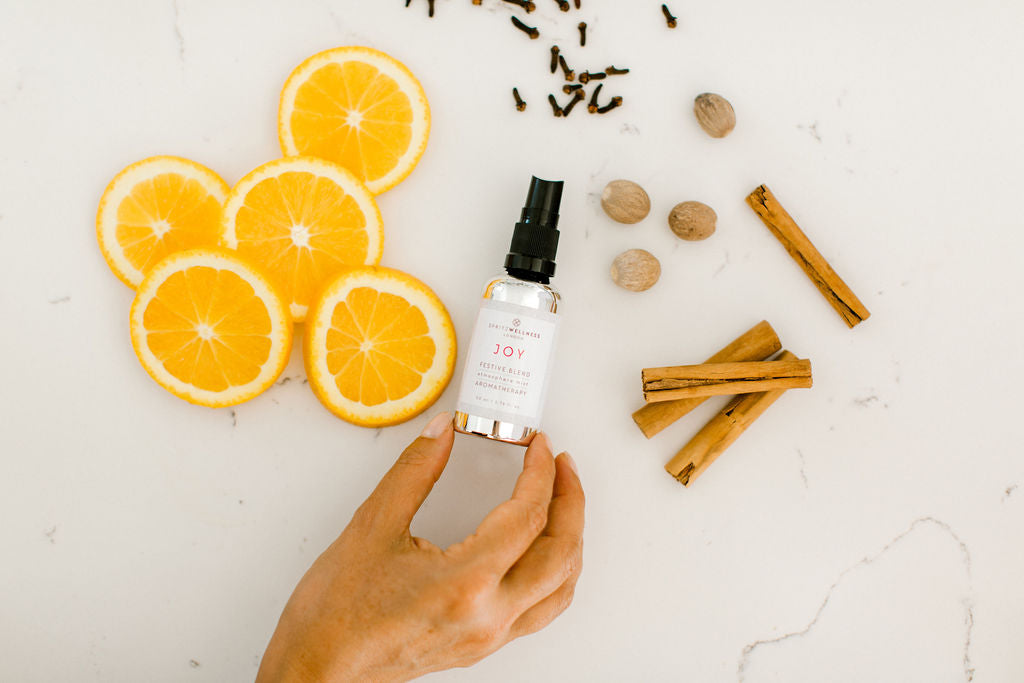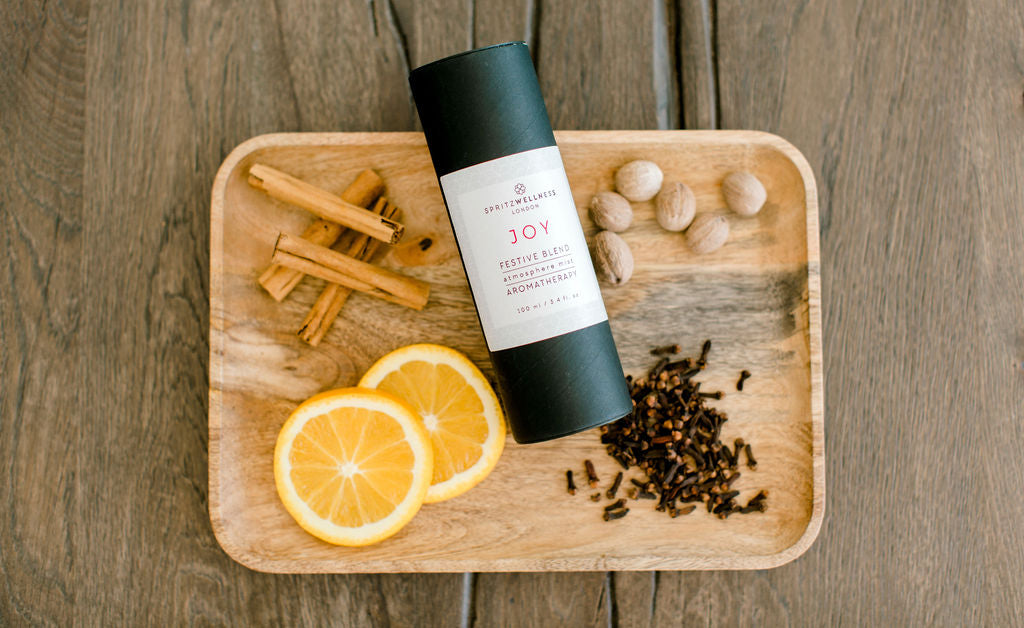 WARM  SWEET  CHEERFUL
A room spray inspired by the most festive time of year. A festive blend of the iconic holiday scents. Create a Christmas wonderland at home with a simple "spritz" of the JOY Atmosphere Mist.  Its like Christmas in a bottle.
Gift this Atmosphere Mist to friends and family during this magical time of the year. All Atmosphere Mists are hand-poured in England. 
Key Elements: Aqua, Cinnamon, Sweet Orange, Nutmeg and Clove Bud.
Directions: Shake well and mist atmosphere
Usage: Mist the room to instantly add a festive aroma. 
Caution: Avoid misting directly on furnishing and naked flame. Do not take internally. Avoid contact with eyes.