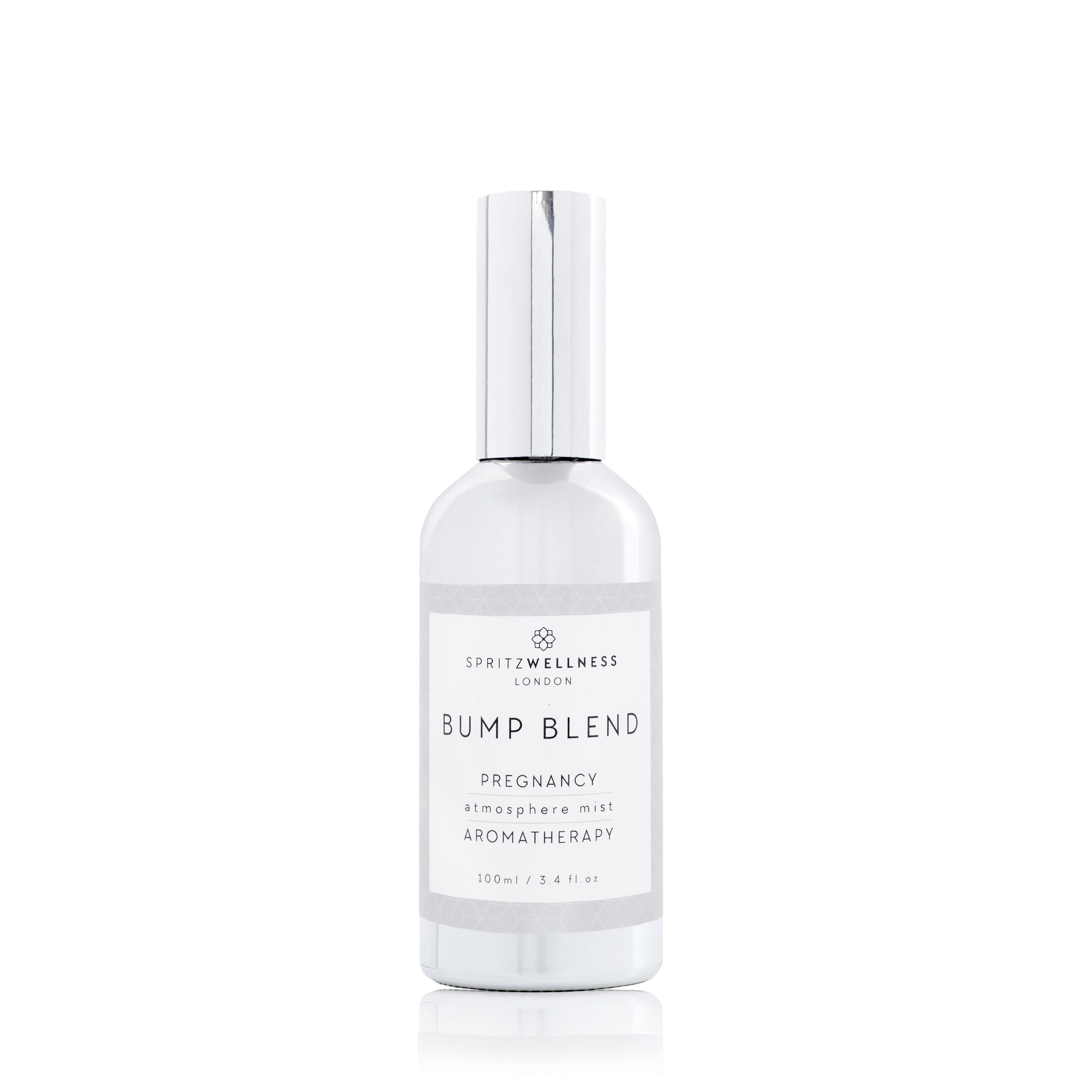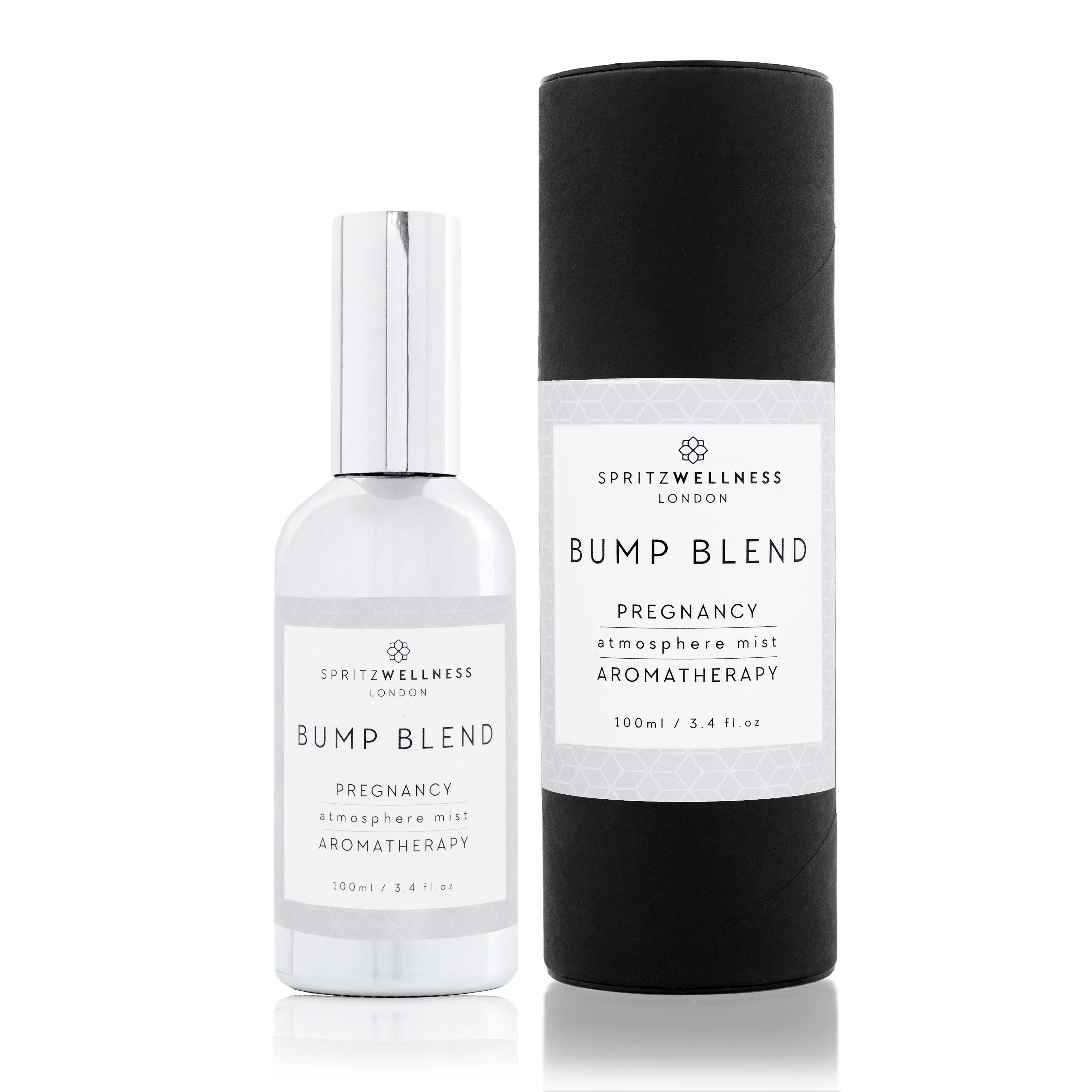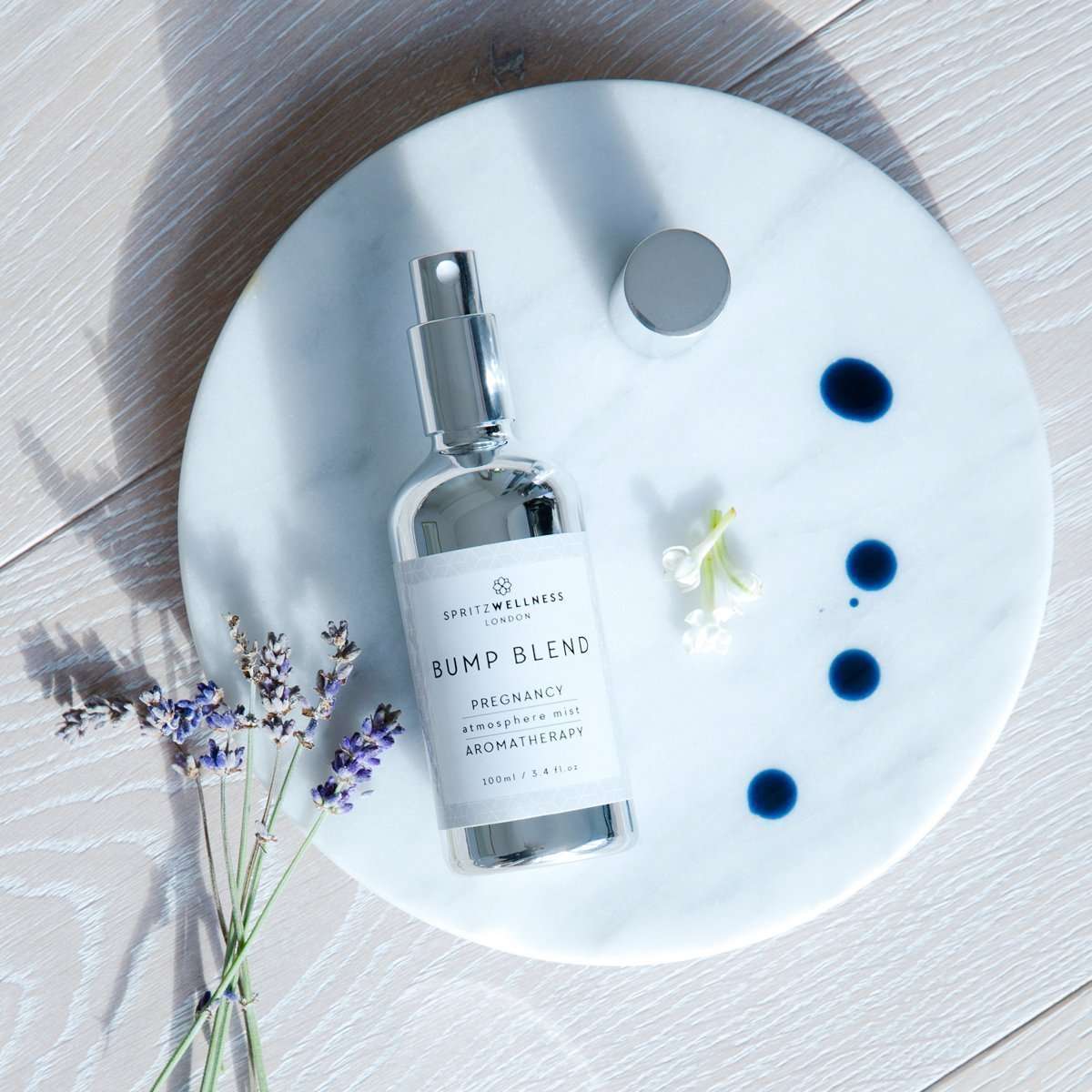 Bump Blend Pregnancy Atmosphere Mist 100ml
CALMING   RELAXING   SOOTHING
Spritz Wellness Bump Blend is specially designed for pregnancy to calm, relax and aid sleep. 
Ingredients: Aqua, lavender, ylang ylang, chamomile.
Directions: Shake well, mist, relax.
Usage: Throughout the day to calm the mind and body.
Caution: Avoid misting directly on furnishings and naked flame. Do not take internally. Avoid contact with eyes.
100 ml and 50 ml travel size.
"I used the Bump Blend Atmosphere Mist throughout my pregnancy and used it as a relaxation anchor during my hypnobirthing practice. During labour it helped me keep calm and relaxed. Definitely a hospital bag must have!" - Baby Box Collective