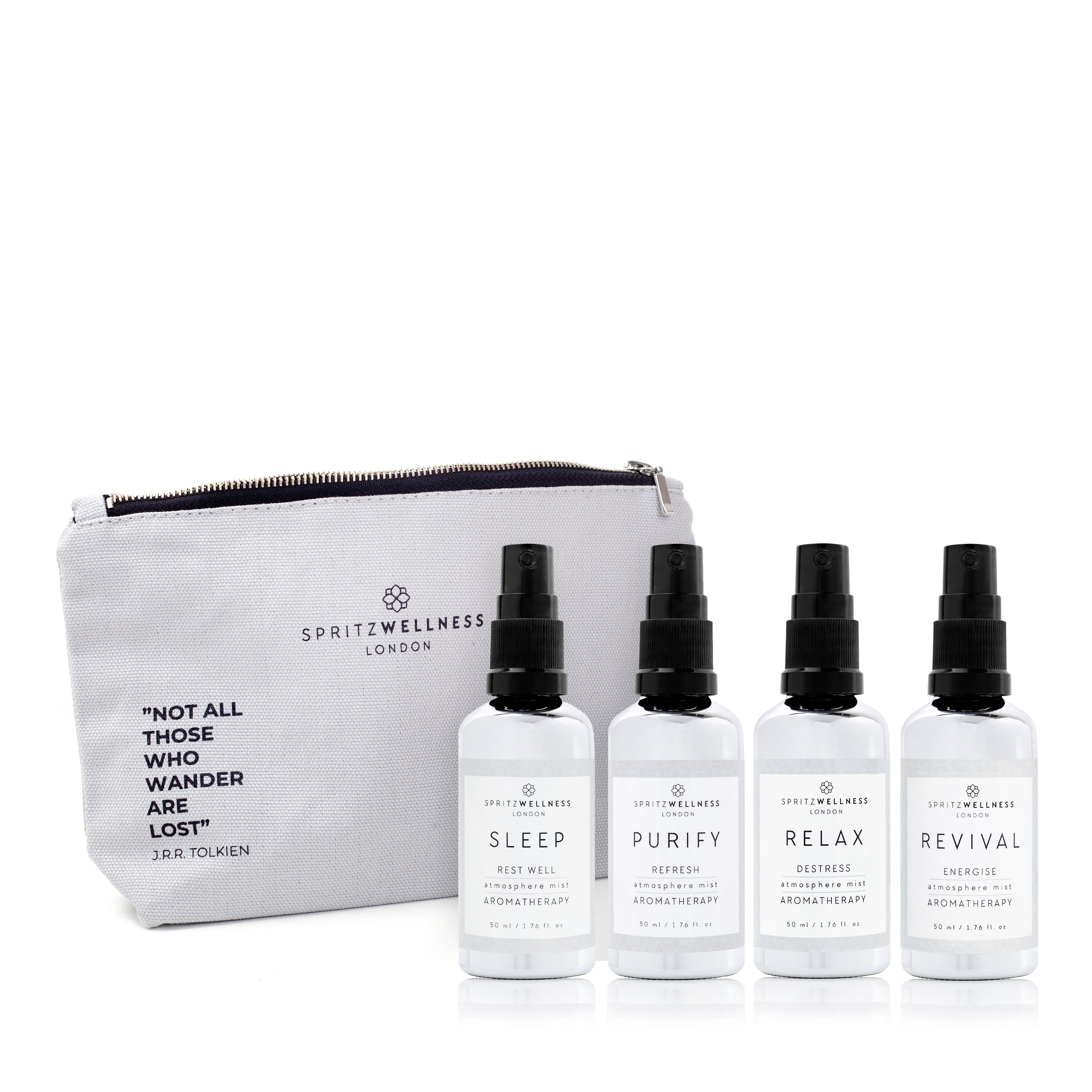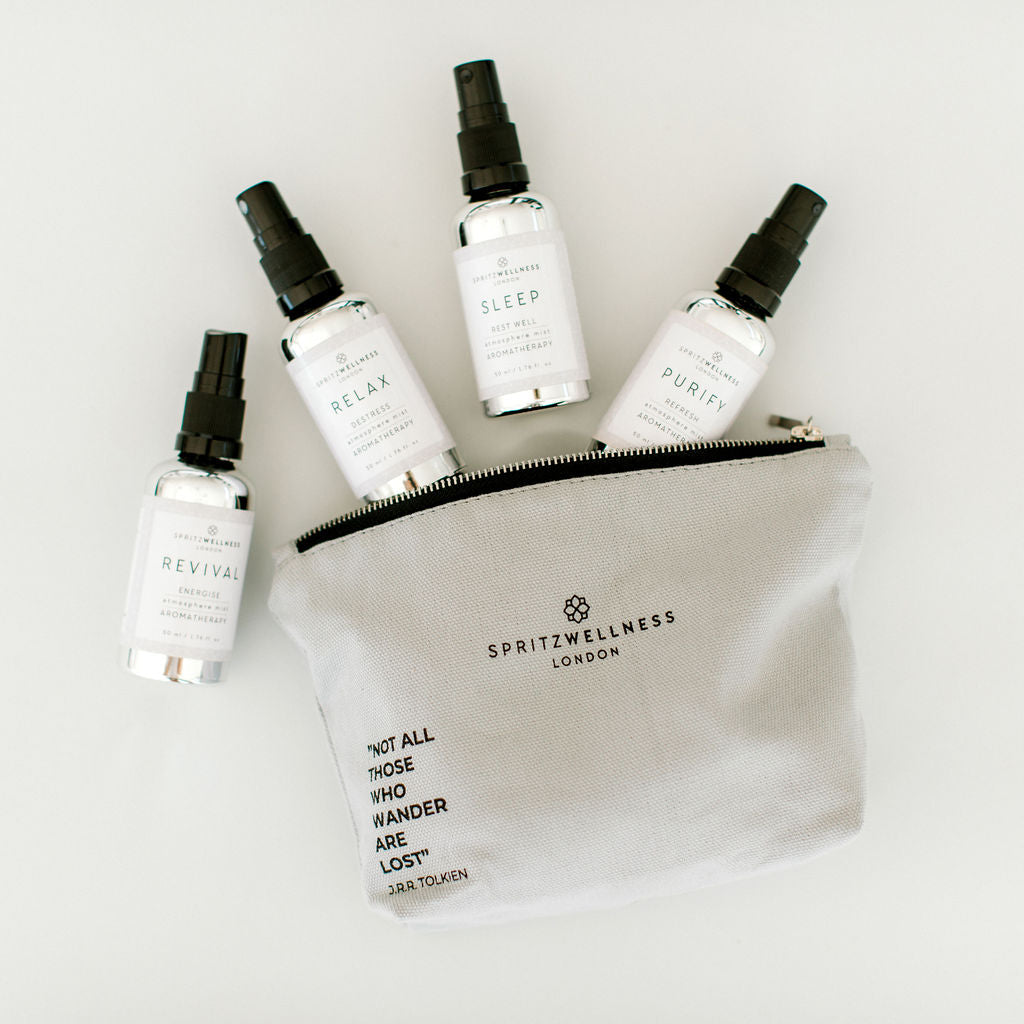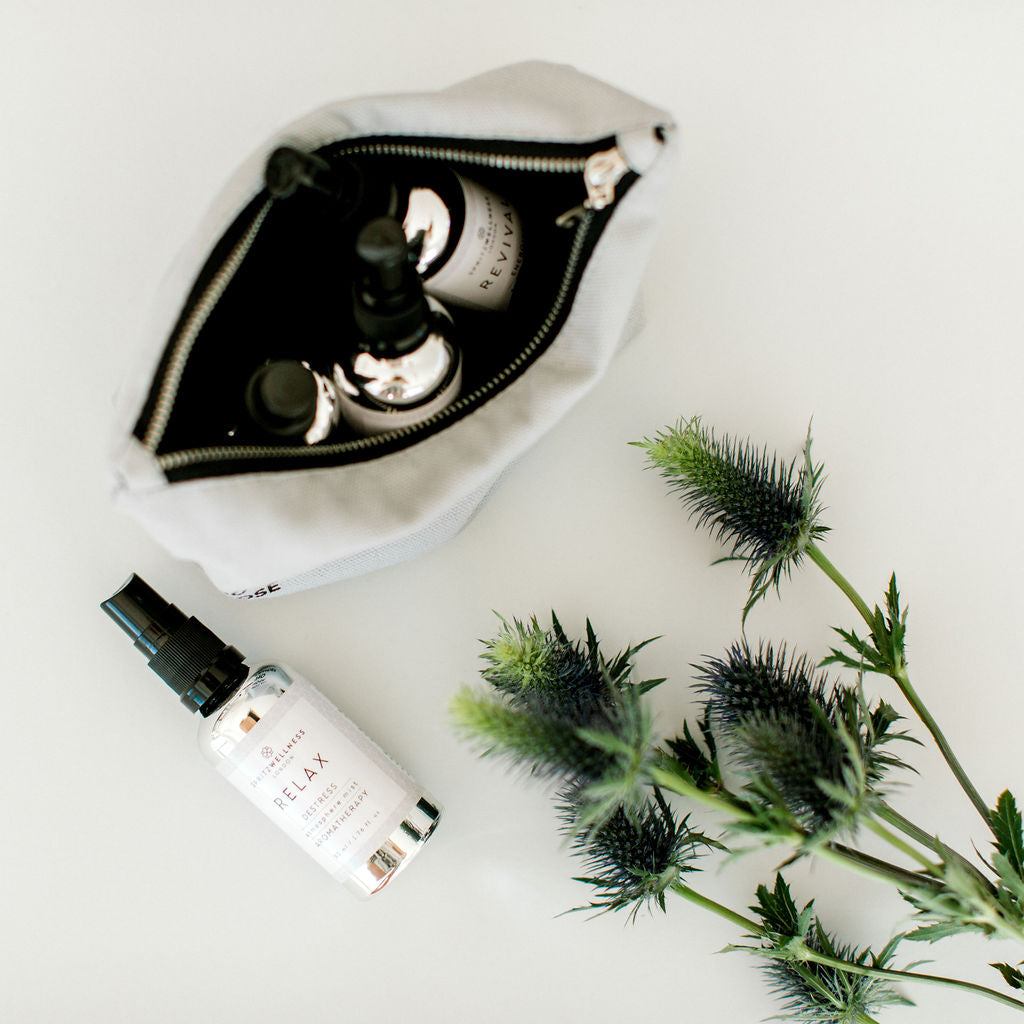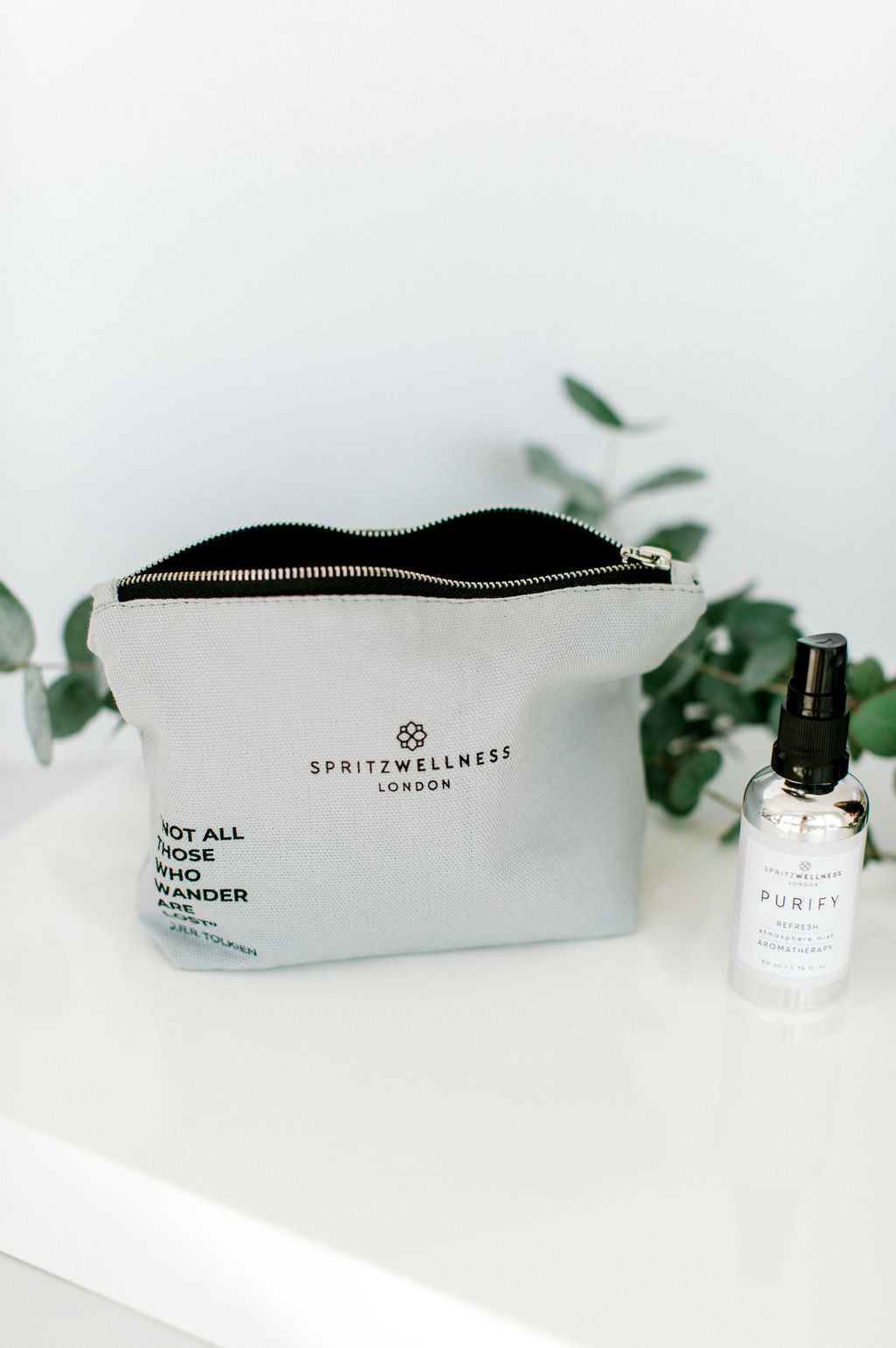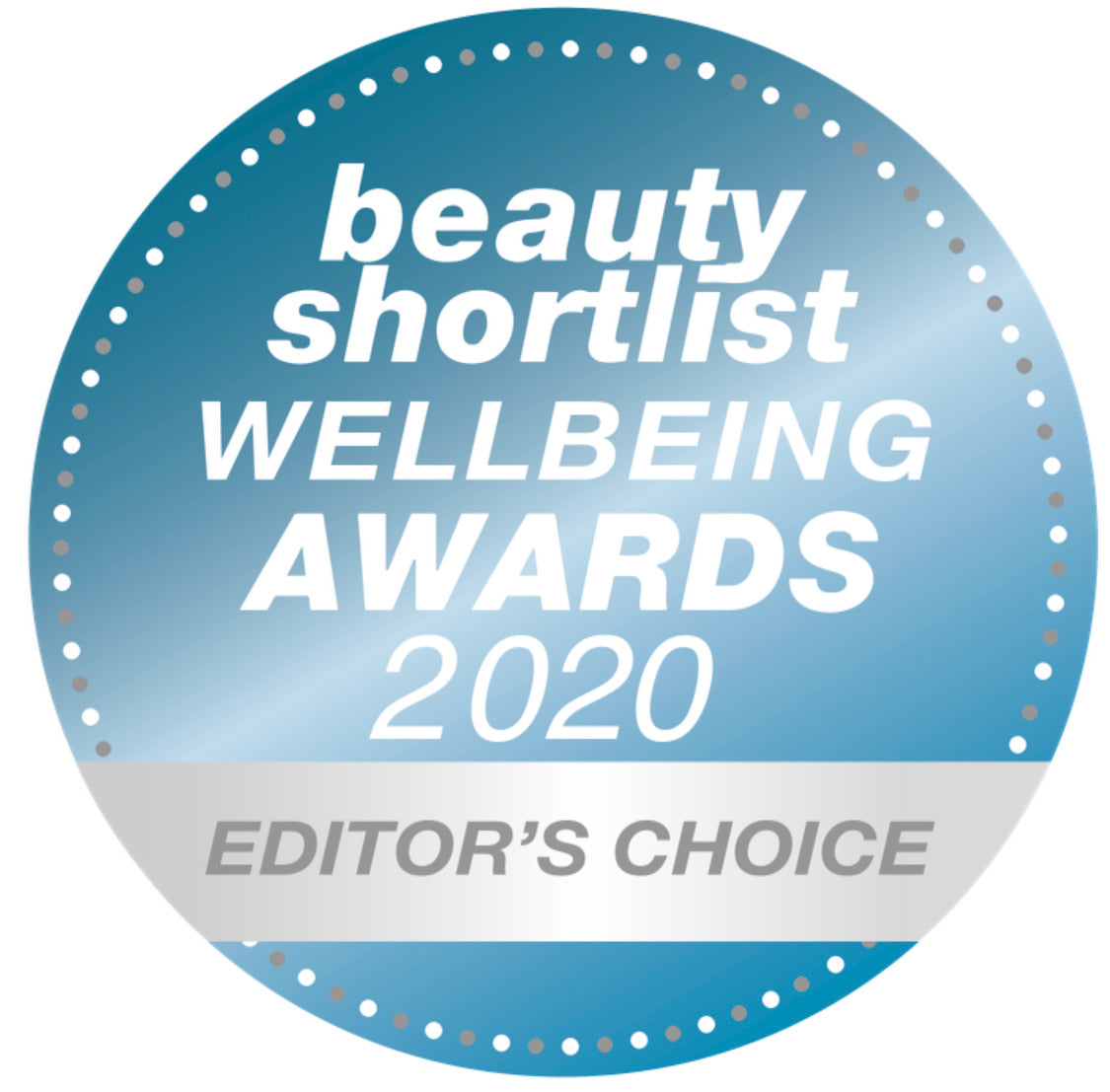 Atmosphere Mist Wellness Pack
"Not all those who wander are lost" J.R.R. Tolkien
Aromatherapy to take you through your day from AM to PM. Four most loved Atmosphere Mist blends to inspire calm and well being.
4 x 50 ml Atmosphere Mists enclosed in a stylish travel pouch.
Revival Atmosphere Mist
Mood and energy lifting atmosphere mist. The combination of two stimulating scents work to revitalize the senses. The cooling, clearing and reviving scent of peppermint relieves head tension and aids in concentration. It also works to help overcome general fatigue. (Aqua, Grapefruit, Peppermint)
Purify Atmosphere Mist
A natural way to clear the air.  Unique blend of five stimulating, antiseptic, antiviral and anti-fungal plants that naturally refresh the atmosphere and stimulate the senses.  (Aqua, Lemongrass, Ravensara, Lavender, Tea tree, Eucalyptus)
Relax Atmosphere Mist 
Calming, soothing and relaxing atmosphere mist. A blend of four scents to de-stress the mind and body. (Aqua, Lavender, Ravensara, Chamomile, Bergamot)
Sleep Atmosphere Mist 
Wind down and drift off with a unique blend of four relaxing, soothing and calming scents. A natural remedy of Lavender, Mandarin, Ravensara, and Chamomile to promote a solid night's rest. (Aqua, Lavender, Mandarin, Ravensara, Chamomile German)
Directions: Shake well, mist the atmosphere.
Caution: Avoid misting directly on furnishings and naked flame. Do not take internally. Avoid contact with eyes.